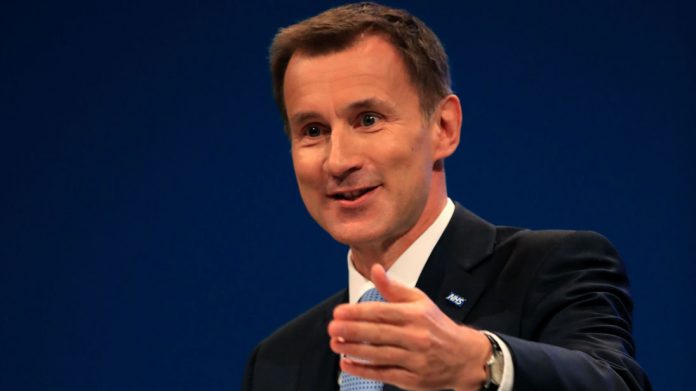 As part of government efforts to boost the NHS workforce in England, more than 5,000 new places on nursing training courses are to be created each year.
Health Secretary Jeremy Hunt said that through a four-year apprenticeship at local hospitals, more current NHS staff would be able to retrain as nurses.
Announcing what he said was a 25% total rise, he told the Tory conference "our NHS is nothing without its nurses".
Mr Hunt also said all NHS staff would be offered flexible working arrangements.
There are 40,000 vacant nursing positions in the health service, according to the Royal College of Nursing, while the Nursing and Midwifery Council warned this summer that the number of people leaving their register was outnumbering those joining and the trend was accelerating.
There are also concerns the UK's withdrawal from the EU in 2019 could put further pressure on staffing levels.
At the Conservative Party conference in Manchester, Mr Hunt said staff numbers were one of his "most important priorities" and the government was committed to supporting what he said would be the "biggest expansion" of nursing training in the history of the NHS.
Mr Hunt said that in addition to increasing the number of places on full-time university courses, he wanted to triple the number of nursing associates – existing health service workers training as nurses – able to work on NHS wards.
Offers to run the four-year part-time courses, which he said would operate to high standards demanded by the regulator, have come from a number of institutions, including Derby, Wolverhampton and Coventry universities.
"We need more nurses," he said.
"Today I can tell you we will increase the number of nurses we train by 25% – that's a permanent increase of more than 5,000 training places every single year."
"We need your skills and we need your compassion."
Mr Hunt said that greater support would be given to existing nurses with family and caring responsibilities, including opportunities to work more flexible hours, work additional shifts at short notice, get paid more quickly and have more control over pension contributions.
He also that staff would get first refusal on affordable housing schemes on NHS land sold for development, which could benefit up to 3,000 families.
In response, Labour's shadow minister for Mental Health and Social Care, Barbara Keeley, said, "In his speech Jeremy Hunt failed to address the crisis in social care which his Government has created. Tory cuts to local authority budgets have led to falling care quality, cuts to care services and people stuck in hospitals because there is no care available for them in their community."