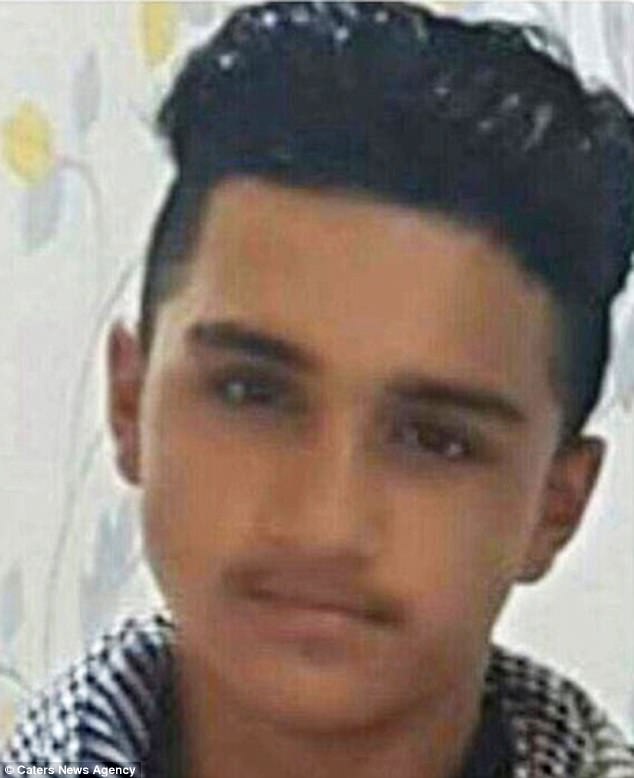 15-year-old Syed Hassan Abbas, who was stabbed in the face, head and neck multiple times near a mosque in Small Heath, Birmingham, is still fighting for his life.
A 29-year-old man who was arrested within 10-hours of the incident, has been charged with the attempted murder for the attack.
Hassan had only just celebrated his 15th birthday just two days prior to the horrific attack, which took place around 1am on Saturday 30th September.
The incident occurred when the boy was dropped off at Maarif-e-Islam Hussainia Mosque by his father and brother, who left him briefly to park their car.
The mosque was busy with worshippers in celebration of Ashura – the religiously significant 10th day Muharram – of the first month of the Islamic calendar.
Hassan suffered life threatening injuries as a result of the attack.
Syed Nedhi Abbas, Hassan's 17-year-old brother, heard his father scream, 'Someone help me, my son's about to die', and originally thought it had been a car accident.
Azhar Kiana, the president of the mosque, said, "It happened on the pavement. By the time the dad parked his car his son was on the floor. He watched from a distance as a young man brutally beat the boy with a knife.
"There was blood everywhere, he was hitting the boy's neck and head. Then the attacker ran off and got into a car," said one witness.
The general secretary of the Hussainia Mosque, Amjad Shah, confirmed that Hassan was a member of the congregation at the place of worship.
Mr Shah said, 'This was a cowardly and unprovoked attack and the victim is critically ill in hospital.
'The Board of Trustees and the entire community is praying for his swift recovery. Our sympathies are extended to the victim's family.'
He added, "Background checks so far have not associated the suspect with any particular mosque or community."
"The Board of Trustees emphasises that whatever the motive behind this attack, it should not be sensationalised and neither used as a justification to spread hatred or incite violence.
"Hussainia Mosque will not tolerate the disturbance of the communal harmony between the various communities that share this geography."
Detective Inspector at Birmingham Police Jim Colclough, said, "Knife crime is priority for us and an investigation is underway to identify those responsible.
"This is a tragic event which has left a young boy in hospital fighting for his life so I'd urge anyone who was in the vicinity, saw what happened, or has any other information which may help our investigation to contact me or my team on 101 or to call Crimestoppers as soon as possible."