Nottingham actor and model Kiran Rai has been successfully jumping from festival to festival to London fashion week. He recently got the chance to present at London Fashion week and interview all the celebrities and super models back stage from doing over 20 shows which then got the chance to cover the entire 10 days of Rain dance film festival and interview actor which then jumps to the BFI in October to cover the entire red carpets and interviewing the Oscar winning directors and actors.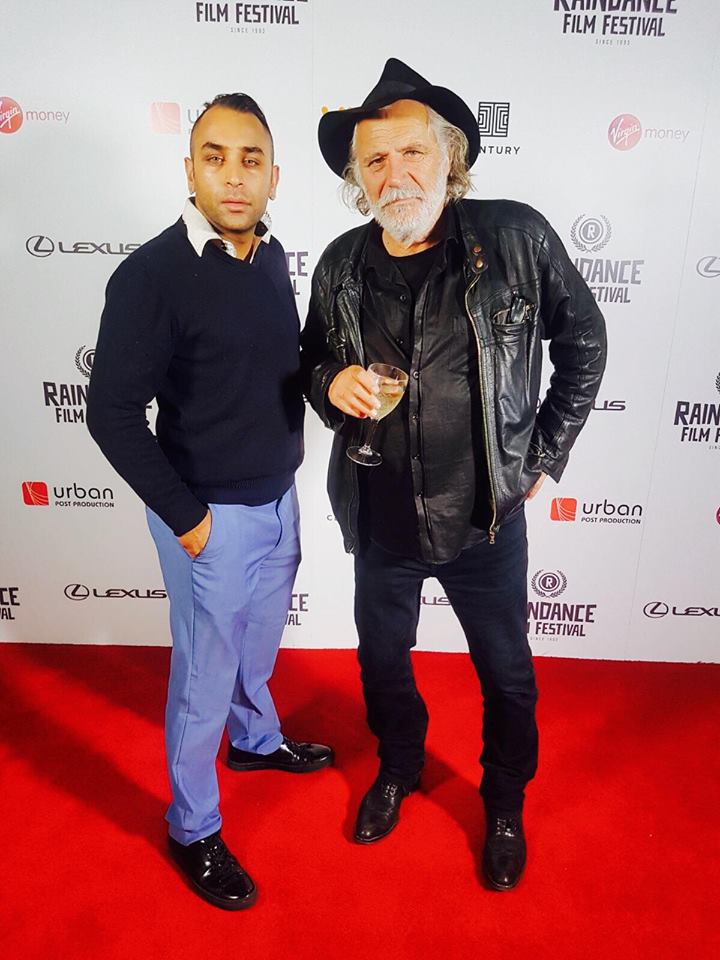 Here is some information on Raindance film festival 
 If you're a Londoner chances are you'll have seen adverts for the BFI London Film Festival. However, before that opens on 4th October, there's another film festival coming to the city.
The Raindance Film Festival 2017 opens on 20th September and closes on 1st October. Unlike the BFI London Film Festival, which mixes mainstream and independent films, Raindance devotes itself purely to indie filmmakers. Some huge cult hits like The Blair Witch Project and Pulp Fiction debuted at Raindance. The festival invites both UK and international films. In 2017, Raindance is celebrating it's 25th annual festival.

20th September to the 1st October. Screenings and talks take place throughout the day.
Where?
The Raindance Film Festival takes place in the heart of London's West End.
The cinemas and venues are as follows:
The May Fair Hotel, Stratton St, Mayfair, London W1J 8LT, UK
The Cuckoo Club, Swallow St, Mayfair, London W1B 4EZ, UK
Virgin Money Lounge, Eagle Pl, St. James's, London SW1Y 6AF, UK
Virgin Money Lounge, 30-31 Haymarket, London SW1Y 4EX, UK
Planet Hollywood, 57-60 Haymarket, St. James's, London SW1Y 4QX, UK
Café de Paris, 3 Coventry St, London W1D 6BL, UK
Century Club, 61-63 Shaftesbury Ave, Westminster, London W1D 6LQ, UK
Ruby Blue, 1 Leicester Pl, London WC2H 7BP, UK
VUE West End (Leicester Square), 3 Cranbourn Street, Leicester Square, London WC2H 7AL, UK
The Hospital Club, 24 Endell St, London WC2H 9HQ, UK