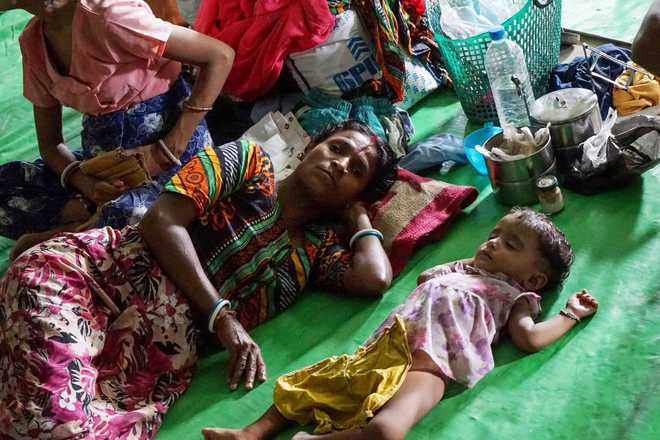 Myanmar authorities have accused Muslim Rohingya militants of killing 28 Hindu villagers whose bodies were allegedly found in a mass grave in Rakhine state.
According to the army, the bodies of 20 women and eight men and boys were found in two pits in the northern area of the state.
More than 400,000 Rohingya people have fled violence in Rakhine state since late August, with the United Nations accusing the actions of the county's military as "amounting to ethnic cleansing".
The vast majority of the Rohingya are Muslims, however there are also a number of Hindus who have also been forced into escaping the conflict.
The authorities deny any wrongdoing, saying any military action has been in response to insurgent attacks on police posts and that media coverage on the conflict around the world has been skewed, though human rights groups, Rohingya accounts tell a different story.
The Myanmar government's Information Committee said in a Facebook post on Monday, that the mass Hindu grave had been found near the village of Yebawkya in Rakhine. A graphic photo was also posted.
It said 300 Arsa – Arakan Rohingya Salvation Army, an insurgent group – militants had rounded up about 100 villagers and killed most of them on 25 August, the same date as the start of the latest phase of the conflict, in claims attributed to an unnamed Yebawkya villager.
Due to the restrictions in place limiting the travel of journalists and independent travellers in the region, the claims could not be verified.
There have, however, been reports that Hindus in Rakhine state have said they were attacked by Arsa because the militants suspected they were government spies.
Arsa has consistently denied such accusations, a spokesman told Reuters news agency on Monday that claims of its militants killing villagers were "lies".