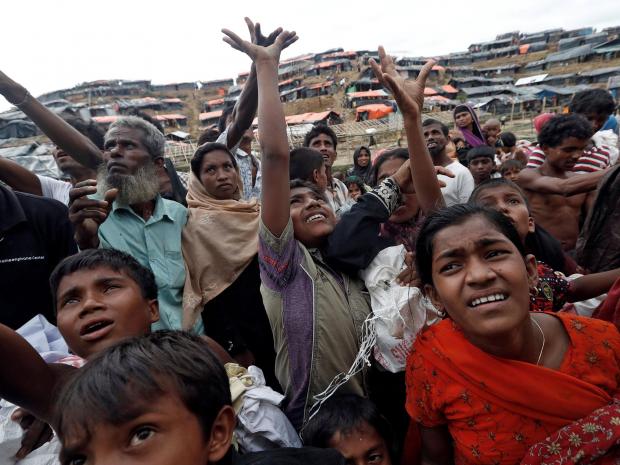 The UK government has suspended financial aid to Myanmar's military amid the ongoing crisis in the country.
More than 400,000 Rohingya Muslims have fled the violence of the country otherwise known as Burma for neighbouring Bangladesh.
The Ministry of Defence says it has suspended £300,000 of funding until the current situation is resolved.
The actions of the Burmese military have been internationally condemned, with the United Nations human rights chief saying the violence "seems [like] a textbook example of ethnic cleansing".
The £300,000-a-year from the UK was used to fund educational courses for the country's military.
A MoD spokesperson said, "In the light of the ongoing violence… and our deep concern about the human rights abuses that are taking place, we have decided to suspend the educational courses provided to the Burmese military until there is an acceptable resolution to the current situation."
Earlier this week, Myanmar's de facto leader, Aung San Suu Kyi, gave an address to the nation in which she spoke about the crisis, saying there had been "no conflicts" in the region since 5 September and there had been no "clearance operations" for two weeks.
However, reports from journalists in the area, human rights groups and Rohingya refugees tell a different story, with villages still being burned in Rakhine state.
Foreign Secretary Boris Johnson said on Monday, "I have spoken to [Ms Suu Kyi] several times since this whole disaster began, and it is barbaric what is happening to the Rohingya, there can be no doubt about it.
"I think, what everybody wants, we want the killing to stop, number one, and that's a message I've given her."