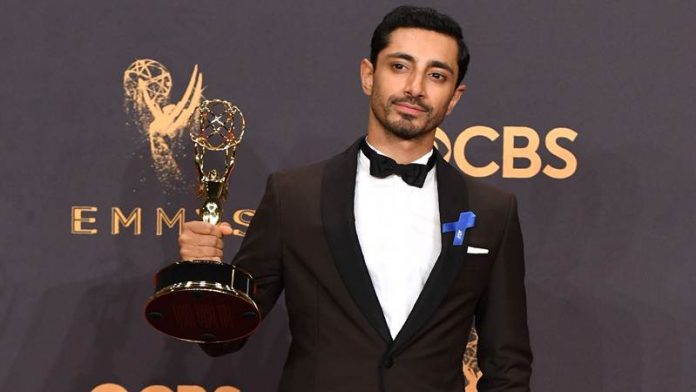 British Pakistani actor Riz Ahmed has made history by becoming the first Asian male to win an acting award at the Primetime Emmy Awards.
Ahmed took home the Outstanding Lead Actor award for his role as Nasir Khan, a young Pakistani man embroiled in a murder investigation, in HBO's 'The Night of' on Sunday evening.
"This is a tremendous honour just to be recognised alongside so many inspiring actors who I've watched for so long," he said as he accepted his award.
"I want to say it is always strange reaping the rewards of a story based on real world suffering."
"But if this show has shown a light on some of the prejudice in our societies, xenophobia, some of the injustice in our justice system, then maybe that is something," he added.
When asked if his win would lead to a more diverse industry, he said, "I don't know if any one person's win of an award, or one person snagging one role, or one person doing very well changes something that's a systemic issue."
"I think that's something that happens slowly over time."
He added, "In terms of US and the UK, I'm really proud to be a Londoner. I'm really proud to be from the UK.
"I'm also really aware that actors of colour often have more opportunity in the US, but I think ultimately now we see that TV in particular is a global medium."
On whether he observed any changed in the kinds of roles being written for Asians in Hollywood, he responded, "I think what we're starting to see is more awareness around how beneficial it can be to tell a diverse range of stories and to tell them in a way that's authentic."
The other Asian to take home an Emmy was Archie Panjabi who in 2010 won the 'Outstanding Supporting Actress in a Drama Series' award or her role Kalinda Sharma in 'The Good Wife'.