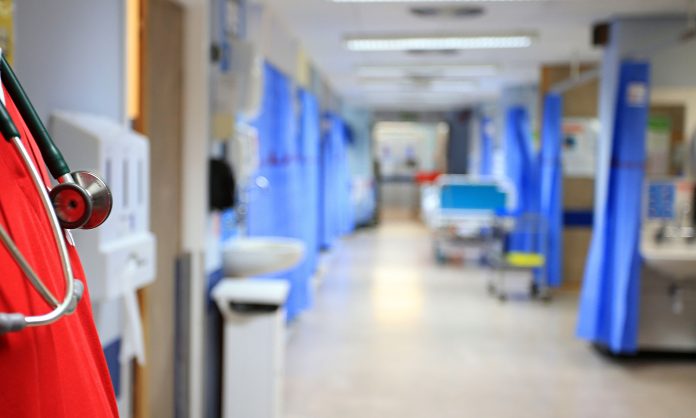 Unions representing NHS workers have written to the chancellor to demand a 3.9% pay rise as well as an extra £800 to make up for the "cut" they have seen over recent years.
Pay has fallen by 15% since 2010 when compared to inflation rates over the same period, according to the unions.
Fourteen unions have come together to ask for the increase saying that the government was unfair in selectively lifting the cap by agreeing to pay rises for police and prison officers.
The unions have over a million members.
Doctor's union, The British Medical Association, the doctors' union, has not put its name to the letter, which has also been sent to the devolved nations.
In the letter, the unions say that the pay rise would help to recover staff shortages in the health service.
Research by the Royal College of Nursing, conducted earlier this year, suggested there were 40,000 posts unfilled – one in nine of the total.
The cost of the pay rise would be £2.5 billion.
The unions have asked that the increase be implemented across the UK from next year.
It comes after the government announced a lifting of the pay cap for police – 1% plus 1% bonus – and prison officers – 1.7%. Both to be funded from existing budget.
The unions for the health service, which represent a range of workers including nurses, midwifes, cleaners, porters, pharmacists, paramedics and dental technicians, said that still represented a pay cut, with pay in the public sector being frozen and capped at 1% since 2010.
"Health workers have gone without a proper pay rise for far too long," said Sara Gorton, Unison head of health.
"Their wages continue to fall behind inflation as food and fuel bills, housing and transport costs rise."
Janet Davies, RCN general secretary, insisted the money to pay for the rise should come from the treasury rather than the NHS budget.
"When ministers hold pay down, it drives too many nurses out of the NHS," she added.
A spokesperson for the government said, "Public sector workers, including NHS staff, do a fantastic job, and the government is committed to ensuring they can continue to deliver world-class public services.
"The government will continue to ensure that the overall package is fair while also being affordable to taxpayers as a whole."
The spokesperson added that next year's pay award would be "discussed and agreed" as part of the Budget process and through the official pay review bodies, and would be "set out in due course".