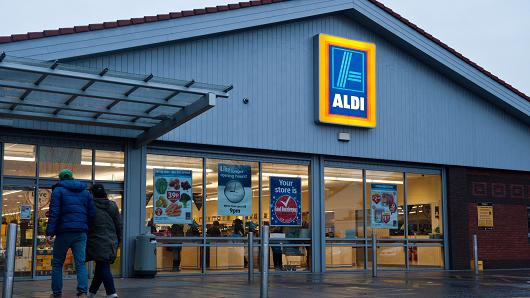 The supermarket chain apologized after it emerged some customers were charged twice for purchases made during August.
The company have claimed that a "processing error" led to a number of customers at "some" midlands stores being charged a second time on the 24th for purchases made either the 4th or 7th of August.
Aldi say that 4% of all transactions made in the United Kingdom on those dates were affected by the technical fault, and that all customers who were affected were reimbursed within 24 hours.
On whether or the supermarket chain would be refunding customers who may have incurred overdraft fees during the time period, a company spokesman said that customers were advised to contact their bank.
"While customers will not be charged more than the initial transaction amount made in our store, any overdrawing of your account caused by the second charge will need to be addressed with your bank directly," they advised.
In a statement, the company said, "We are sorry for this error and any inconvenience caused to our customers.
"The issue is now resolved, but if customers require any further assistance, we advise them to contact our customer services team on 0800 042 0800, or by emailing customer.service@aldi.co.uk."