Top A-level results have improved for the first time in 6 years, as students in England, Wales and Northern Ireland receive their grades.
A* and A grades were given to 26.3% of admissions – up by 0.5 percentage contrasted with 2016.
In subjects altered to be contingent only on the final examinations, there was a small reduction, but the gender gap narrowed.
The amount of places for university allotted so far has dropped – with many of the spaces still offered.
The UCAS the university admissions body report that 416,000 spaces have at the moment been established – decreasing by 2% on 2016.
'Buyer's market'
This is known to cause a "buyer's market", with additional choices accessible to those considering university places.
The reduction in entry to university monitors a fall in applications and a demographic decline in the amount of 18-year-olds.
The student numbers from the European Union countries has dropped by 3% evaluated with 2016.
Numerous universities, as well as the prestigious Russell Group, will still currently have spaces at present through the clearing system, which pairs individuals looking for spaces with openings on courses.
Modifications to the qualifications structure in England indicate 13 A-level subjects this year have been determined only by final examinations, with no connection to coursework or AS-levels.
The nation-wide grades have been kept alike to last year, with around a quarter of entries getting top grades.
However in those new-style A-level subjects, comprising of history, English, psychology, physics, chemistry and biology, there were 0.7% fewer A* and A grades.
Additionally, the gender gap has decreased in these new-style A-levels, with boys' grades dropping less than for girls.
Head teachers' leader Geoff Barton said the end of the link amongst A-levels and AS-levels would mean the "death knell" of AS-levels, with schools more likely to ditch the examination.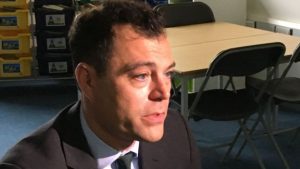 AS-level admissions have dropped by extra 40% this year, and Mr Barton, leader of the ASCL head teachers' union, said he regretted this "narrowing" of choices.
Nonetheless the exam modifies, and the change to final examinations instead of modules, were supported by John Blake, head of education at the Policy Exchange think tank.
"The changes to A-levels were designed to end a culture of endlessly resitting examinations, which was as painful and time-consuming for teachers as it was for students," he said.
"It led to less teaching time and made it harder to get a proper grasp of the subject.
"We should all be pleased that it is over."
On the other hand there have been worries from students who have been the first to take these amended examinations.
A survey of A-level pupils from the Student Room website discovered concerns about a scarcity of course books and practice papers for the new method of exams.