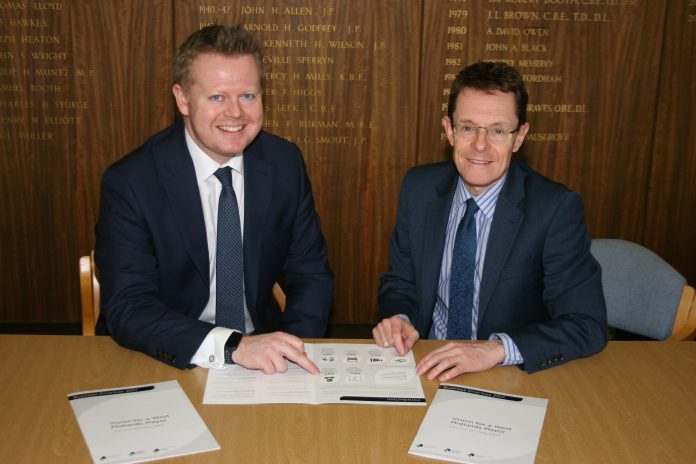 Andy Street fulfils his pledge to lead a West Midlands trade mission to a fast-growing market when he visits Toronto next week – accompanied by Greater Birmingham Chambers of Commerce (GBCC).
Paul Faulkner, chief executive of the GBCC, will join the Mayor of the West Midlands on a mission that will examine trade possibilities between the region and Canada and how it can develop post-Brexit.
This is one of Mr Street's 10 points he promised to achieve in his first 100 days as mayor.
Mr Street, along with Mr Faulkner and Andrew Browning, Chief of Staff to the West Midlands Mayor, will attend a briefing with Kevin McGurgan, the British Consul General and Director General at the Department of International Trade Canada.
This will be followed by meetings with key Canadian business leaders, including Tim Sluys, CEO of Co-founder of Bridge Wireless Solutions, Pavi Binning, special adviser to Weston Group, one of North America's largest food processing and distribution groups.
The delegation will also meet David J McFadden QC, counsel in the Toronto offices of Gowling WLG, one of the city's top business law firms which works with many of the world's leading organisations to solve their business problems.
They will also be holding talks with Allan O'Dette, the chief investment officer at the Ontario Investment Office.
Mr Street said: "Latest figures show that UK goods and service exports to Canada were worth £8.1 billion and as CETA, an EU-Canada free-trade agreement comes into force, we must ensure that West Midlands businesses will be able to continue to access the Canadian market post-Brexit.
"We are delighted that Paul Faulkner will be with us to represent the interests of businesses in Greater Birmingham and beyond."
Mr Faulkner said: "As Brexit become a reality, the Chamber's International Hub is stepping up its drive to encourage and help our businesses to export.
"North American will become an even more vital market for us to explore and our visit to Canada will serve as a useful follow-up to the meaningful talks the Chamber's British American Business Council had in Chicago recently."
The Chamber's international business hub can be found at https://www.greaterbirminghamchambers.com/international