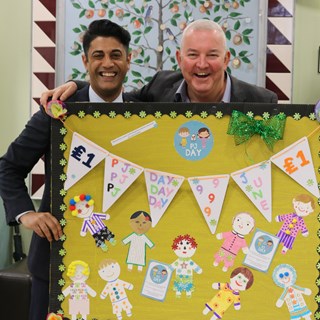 Qasim Majid, the chief executive of Wow Zone, has been appointed to the board of governors for the Ronald McDonald House Charity (RMHC), bringing on board his IT and digital expertise.
Chamber patron Doug Wright, the chair of the Ronald McDonald House at Birmingham Children's Hospital, said: "The Birmingham Board of Governors at the Ronald McDonald House are delighted to announce the appointment of Qasim Majid with immediate effect.
"Qasim will complement the board and bring much needed digital expertise to the board. He is the CEO of Wow Zone who are industry leaders in the provision of digital marketing."
Ronald McDonald House provides accommodation for families so that they can be with their children whilst they undergo medical treatment. It can accommodate up to 90 families a night and requires £750,000 to cover annual running costs.
Qasim said: "It is a true honour to be appointed to the board of governors at the Ronald McDonalds Charity. The organisation does incredible and admirable work in accommodating families year-round in what is a great time of need for them.
"It will be my genuine pleasure to assist the organisation in any way I can in order for the brilliant work they do to continue."