Over 1,300 women came together at BAPS Shri Swaminarayan Mandir in Neasden, London (popularly known as the Neasden Temple), to celebrate its eighth annual International Women's Day on Saturday 11 March. The event, themed 'Celebrating Women: Inspiring Generations', was aimed at breaking down the barriers of age and seeking inspiration from fellow women.
Focusing on three key messages from His Holiness Pramukh Swami Maharaj – Think Big: "Be the best"; Service: "In the joy of others lies our own"; and Dedication: "The future is bright" – the fun- filled programme featured a host of sketches, videos, a chat show, a game show, and motivational speeches by inspiring women. A mother-daughter team compèred the evening, which concluded with a climactic musical ensemble.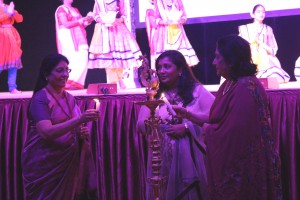 Bharulata Kamble, who broke a world record and became the first woman to drive solo through the Arctic Circle and 32,000 kilometres from England to India, was one of the inspirational speakers of the evening. She recounted her arduous journey and shared insightful reflections, encouraging the audience to push personal boundaries and think outside the box. She was presented with a cheque of £751 by BAPS Charities for her nominated charity, Kedi: The Untrodden Path, a higher learning and self-reliance project for girls in India.
Other women who regularly attend the Mandir also shared their experiences. Shreeya Patel (18) spoke about her trip to Mongolia where she helped to build an orphanage, while Ila Patel (68) recollected her experiences of selfless service while growing up in East Africa. Kashmira Popatia (55) gave a poignant reflection on how her faith has given her strength to continue serving the community, despite her debilitating long term health condition. All three shared lessons about independence, collaboration, determination and discipline.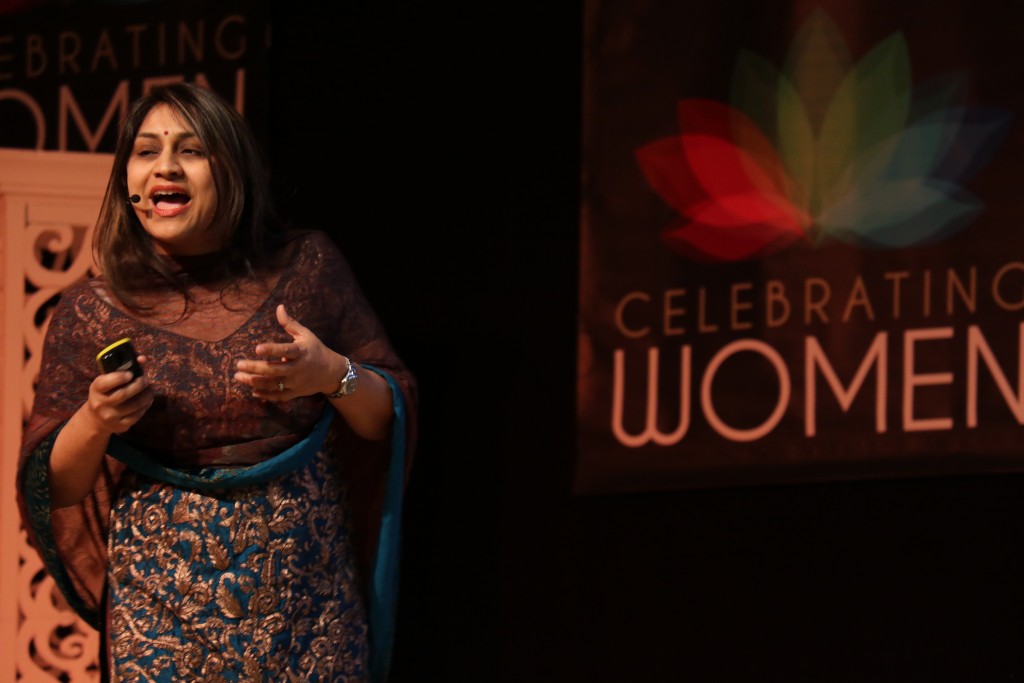 Janhavi Dadarkar, a corporate and media lawyer, is the youngest and only Asian member on the Institute of Director's Board of Examiners. She is also an advisor and facilitator for the Football Association's leadership programme for women. Ms Dadarkar delivered an inspirational talk threading together all the key themes of the event by drawing on her own personal experiences. She urged the audience to "value your family and as a Hindu women, we must promote a dharmic narrative for the betterment of the world."
Summing up the event, Swati Desai-Patel, a lead volunteer for the event, added, "From the modest and admirable values of a young girl, to the incredible life journeys that many women have taken, today's programme portrayed the simple yet often forgotten message that age should not be a factor in acknowledging a person's character, strength, knowledge or wisdom. And that's why we wanted to celebrate women across generations for their unique skills, talents and virtues. By highlighting these women of all ages, and understanding what has inspired them to achieve their goals, I really do believe that many will have left feeling motivated and inspired to take a new step towards achieving their own life goals."