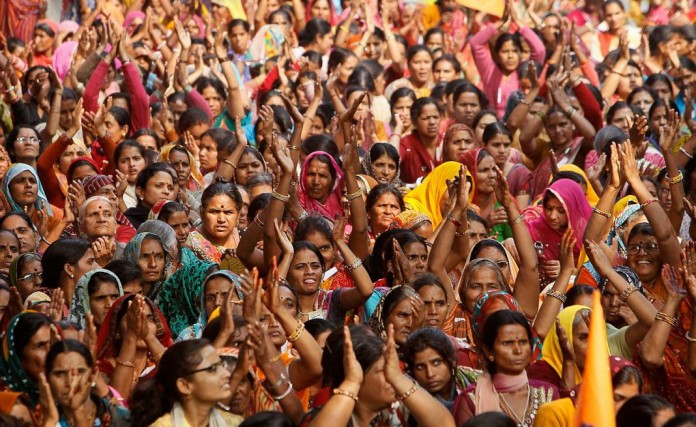 March 8th commemorated International Women's Day, a day in which women everywhere were celebrated for their political, social, economic and cultural achievements, contributions and ongoing progress.
There have been thousands upon thousands of rallies, festivals, exhibitions, conferences and gatherings all over the world in order to celebrate and discuss past, present and future issues where women are concerned.
Of course, nowhere boomed louder than the online sphere. Google's March 8th Google Doodle featured a whole host of notable names including the first woman in space, Korea's first female judge, Turkey's first female Olympian and more. Sky News even featured an all-female line-up on the day.
International Women's Day was first created back in the early 1900s in New York and was officially adopted in 1975 by the United Nations. However as much as the champagne splashed and female-orientated discounts shone in some parts of the world, other areas used the day to call to attention the serious sexist issues still plaguing them.
For example, India made use of the day by organising the One Billion Rising march, a campaign supported by thirty women's groups, which brought back to attention the persistent sexual violence women still face in India.
In Lebanon, women's rights activists planned a march protesting women's lack of political representation in Parliament, the patrilineal citizenship law which disallows Lebanese mothers from passing on citizenship to their children if they marry a foreigner and the lack of adequate punishments for rape.
Australia staged a strike protesting unequal pay and a lack of funding for early education whilst women in France walked out of work at 3.40pm, the time at which women appear to be working for free in comparison to their male colleagues.