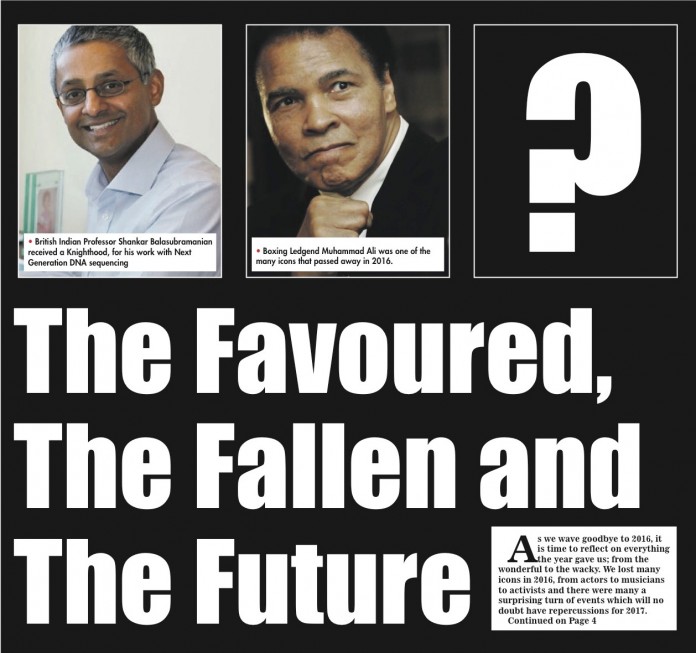 As we wave goodbye to 2016, it is time to reflect on everything the year gave us; from the wonderful to the wacky. We lost many icons in 2016, from actors to musicians to activists and there were many a surprising turn of events which will no doubt have repercussions for 2017.
The Queen's Honours List
The Queen released the 2017 Honors list in time for the New Year, to recognize  key individuals across the UK. 1197 people received the prestigious award, with a number of British Asians.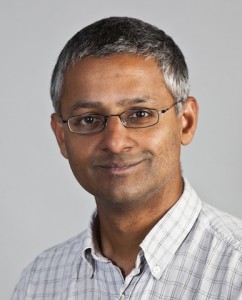 British Indian Professor Shankar Balasubramanian received a Knighthood, being recognized for his work with Next Generation DNA sequencing, noted as being the most transformational advancement in biology and medicine for decades. The rise of Asians being recognized is a step in the right direction as it dispels the myth of Britain being racist and divided. We'd like to congratulate all of this year's Honourees and hope to see many more in the forthcoming years. Here are some of the esteemed Asian honourees:
Knighthoods (Kt)
Professor Shankar BALASUBRAMANIAN Herchel Smith Professor of Medicinal Chemistry, University of Cambridge. For services to Science and Medicine.
Commanders of the Order of the British Empire (CBE)
Naim Ibrahim ATTALLAH Publisher, Quartet Books. For services to Literature and the Arts.
Hardip Singh BEGOL Director, Independent Education, Safeguarding in Schools and Counter Extremism, Department for Education. For services to Education.
Ms Neena GILL Member of the European Parliament for the West Midlands. For parliamentary and political
service.
Professor Anita THAPAR Clinical Professor, Institute of Psychological Medicine and Clinical Neurosciences, Cardiff University. For services to Child and Adolescent Psychiatry.
Officers of the Order of the British Empire (OBE)
Poonam, Mrs GUPTA Chief Executive Officer, PG Paper Company Ltd. For services to Business and charity.
Dr Brinder Singh MAHON Chief
Executive Officer, Nishkam School Trust. For services to Education.
Avtar Singh PUREWAL Regional Head of Learning and Skills, HM Prison Service Yorkshire. For services to Prisoners.
Members of the Order of the British Empire (MBE)
Imran AMED Founder and Chief Executive Officer, The Business of Fashion. For services to Fashion.
Arjuna Gihan FERNANDO Investor and Entrepreneur. For services to the Digital Economy.
Sharan, Mrs GHUMAN Higher Officer, Outbound Detection Heathrow, Border Force. For services to the Safeguarding of Vulnerable People.
Professor Sital SINGH SITARA For services to Sikh Heritage and Culture.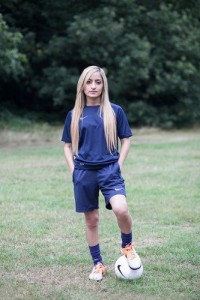 Miss Manisha TAILOR For services to Football and Diversity in Sport.
Medallist of the Order of the British Empire (BEM)
Mohammed FAROOQ For services to Fundraising and Providing Meals to Disadvantaged Children in Peterborough.
Prithipal Singh KANG For services to Fire and Rescue Awareness and Community Cohesion in North Kent.
Ms Davinder KAUR Chief Executive Officer, SWEDA and Chair, Sandwell Consortium. For services to Women's Enterprise and the community in Sandwell, West Midlands.
Siraaj-Ul-Haq NADAT Senior Quality of Life Facilitator, Changing Our Lives. For services to People with Disabilities in the West Midlands.
Paritaben, Mrs PATEL For voluntary and charitable services to Poverty Reduction in India.
Deceased Icons
One of the first major deaths was David Bowie, one of the greatest musicians who helped influence not just music, but society, fashion, expression and sexuality. After an 18-month ordeal with cancer, Bowie died on January 10th, prompting a mass outcry of despair.
British acting icon Alan Rickman, best known for playing Severus Snape from the Harry Potter franchise, died just four days later at age 69 after a short battle with pancreatic cancer.
Sir Terry Wogan, a famed BBC radio and Children in Need television presenter and Eurovision Song Contest commentator, died aged 77.
Harper Lee, the Pulitzer Prize-winning author of the world famous "To Kill a Mockingbird," died aged 89.
One of the biggest deaths to rock the world was Prince, a pop and style icon, who died after an accidental opioid overdose. There an outcry of anguish over the death, with many fan and celebrity tributes.
Next was sporting legend Mohammed Ali, greatly revered as one of the best, if not the best, heavyweight boxers of the 20th century, who suffered a respiratory illness that developed into septic shock. After news of his death broke, Ali trended on social media for several days and was mourned all over the world.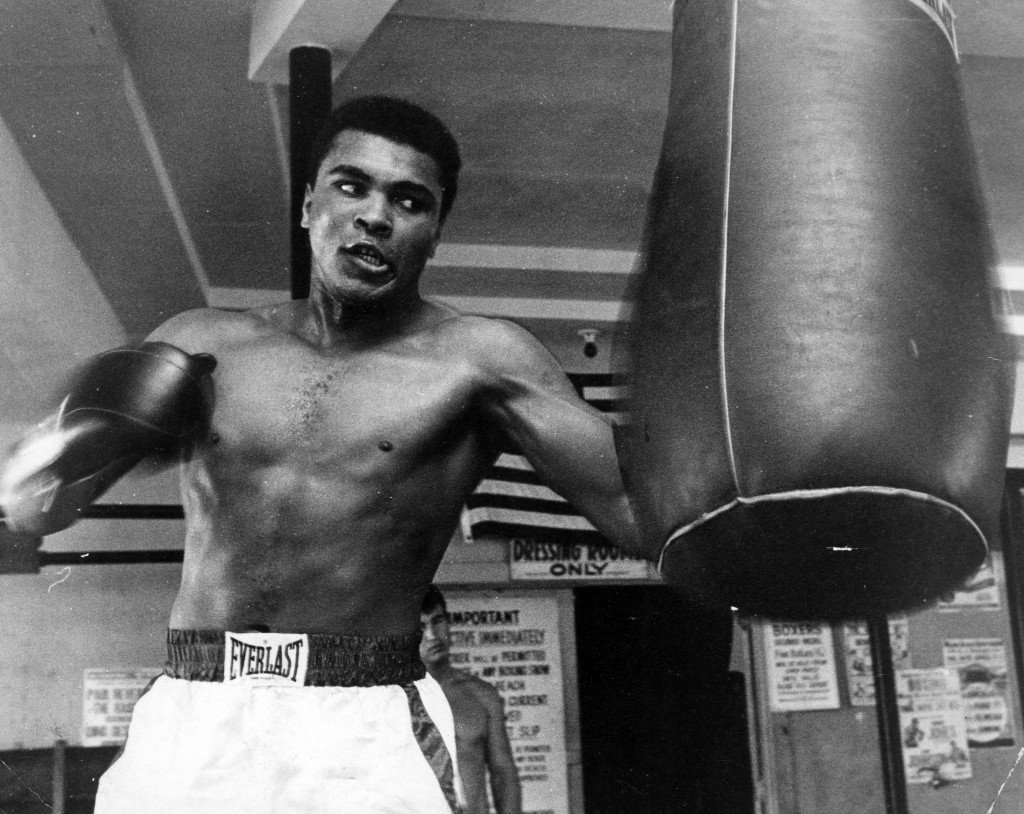 Gene Wilder, comic actor and screenwriter died whilst listening to his favourite song, Over the Rainbow sung by Ella Fitzgerald. The actor brought joy and light to millions of eyes via his beloved movies, The Producers, Charlie and the Chocolate Factory and Silver Streak.
Towards the end of the year, 2016 also said goodbye to George Michael, musical legend, singer, songwriter, and producer, who rocketed to fame in the music duo Wham!
In addition, we bid goodbye to Carrie Fisher, the world famous actress who starred as Princess Leia in the original Star Wars movies. Her tragic death came just at the same time as the release of Star Wars Rogue One. Her untimely death was tragically followed by her mother, Debbie Reynolds.
So what do we have to look forward to?
A messy break up with the EU. A billionaire playboy as the US President, the most powerful seat in the world. Could a peaceful resolution to the Syria Crisis be in the cards?
Whatever 2017 has in store, if 2016 taught us anything, then we'll be able to see both the best and worst in human nature; the best and worst in human empathy, technology, art and invention.