Since Being Single is an Asian Dating site dedicated to supporting British Asians to find love. Part of this support involves providing practical tools and advice to make dating easier. The founder and CEO, Kamey, put together a list of questions we should all consider asking, when on a first date.
By asking these 5 questions, your date can go from mediocre, to creating a real connection and experiencing a night you won't forget.
Most people ask questions like, "What do you do?" Or "Where are you from?" Or "How was work?" on a first date.
These are some of the questions I used to reach my goal of finding love.
Here is the key: Every good conversation starts with a great question. You and I must ask good questions.
The secret is to ask questions that will actually mean something to your relationship, and tell you if the date can actually develop into something amazing.
Here are 5 questions you should ask on a first date:
What gets you out of bed in the morning?
This simple question tells you what drives and motivates them, and what their goals are. If their answer is "money" then you know money is their motivation in life – ask why. If they talk about their passions, ambitions and aspirations, you can start to see where you might fit into their life. Both answers tell you about their end game and what they're working towards. It's up to you to decide if you want to be a part of it.
"Money is what motivates me, but it's so that I can make my family happy and give them great things" – SBS Member
What are 3 things you look for in a partner?
I used to ask this question all the time. If they say, "6ft tall and good looking" you know looks are important to them. It doesn't mean they're shallow, it's just what they look for. If they say, "honesty, like-minded, family" you know values are important. They go for depth. What you're looking for is a bit of both. That's the sweet spot. Their answers should align to your "3 things". This tells you whether you can deliver on their expectations, if you are a good match, and where you might be willing to compromise.
"I'm looking for someone bubbly, someone I can talk to about anything, and someone with a good upbringing or a nice family I could get along with" – SBS Member
What made you smile today?
I love this question. It's light hearted and says so much about your date. Good-happy-positive vibes are key on a date. If they say, "nothing" it's an opportunity for you to change that and do something to make them smile. If they are generally bubbly and smiley, it shows just being alive makes them smile. This question tells you how grateful they are for the little things in life, and the kind of things they notice. It tells you how positive they are and whether you want to be around them. Because no one wants to be around negative people!
How close are you to your family?
Family is especially important in the British Asian culture. Asking about their family can tell you more about the type of people you're getting involved with. Not only does it tell you how independent your date is, but also how balanced their work and family life is. It paints a picture of what it would be like to be a part of their family. Then the real question is, do you want to be a part of it?
"I'd always make an effort with my partner's family, even if we didn't get along" – SBS Member
Would you date yourself?
This is a bit of a trick question – it's not about whether you would date someone like yourself – it's more about self confidence and self worth. Ask this question to see what they "think" they have to offer. This tells you how they see themselves and how true it is. Then you can decide if that's what you want.
Remember, confidence is key.
Stay strong,                                                                                                              
Kamey
For more tips on how to how to find lover faster, visit www.sincebeingsingle.com now!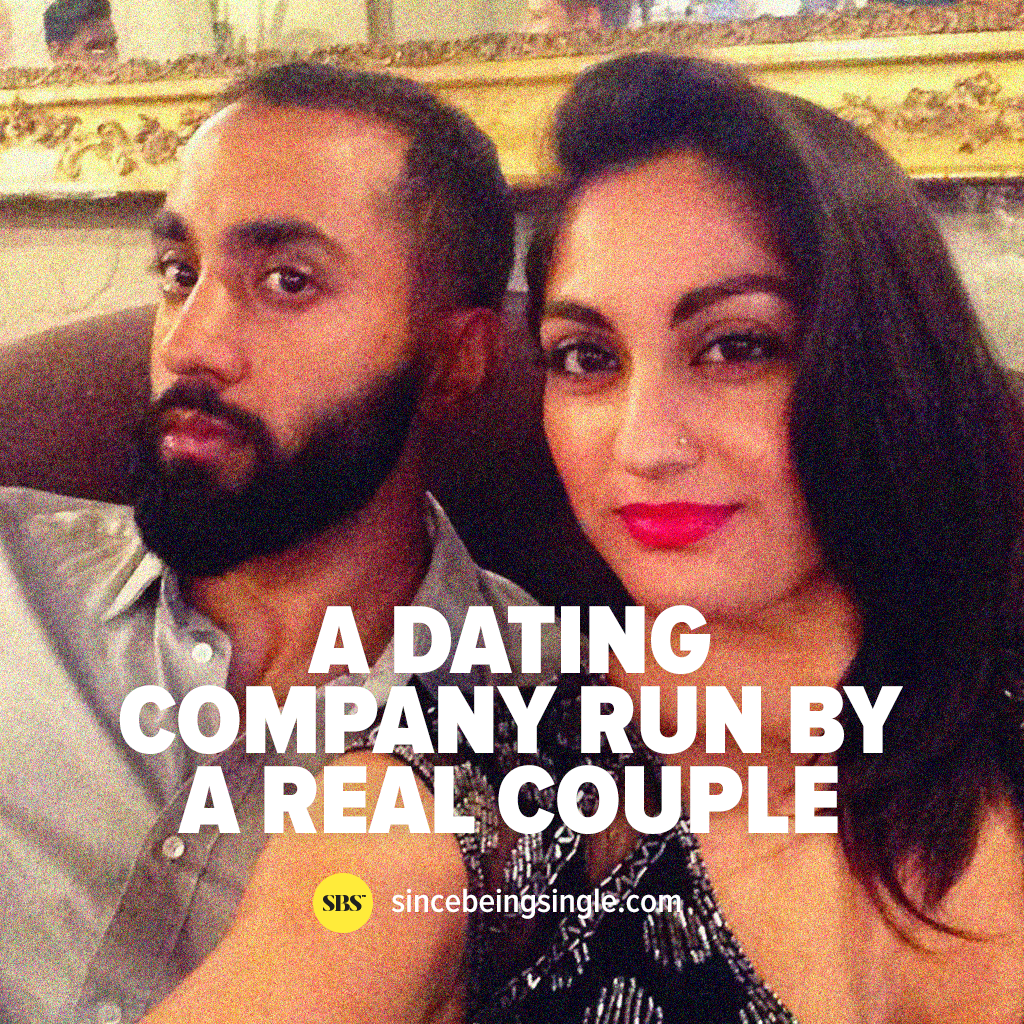 Since Being Single is a community of British Asian professionals looking for love. The Asian dating site is run by a real couple, Kamey and Sabeen. SBS is free to join, search, and message! SBS offers online dating, singles events, and dating advice for Sikh, Hindu and Muslim singles looking to meet their life partner.
Click here to join free today!
Follow SBS online!