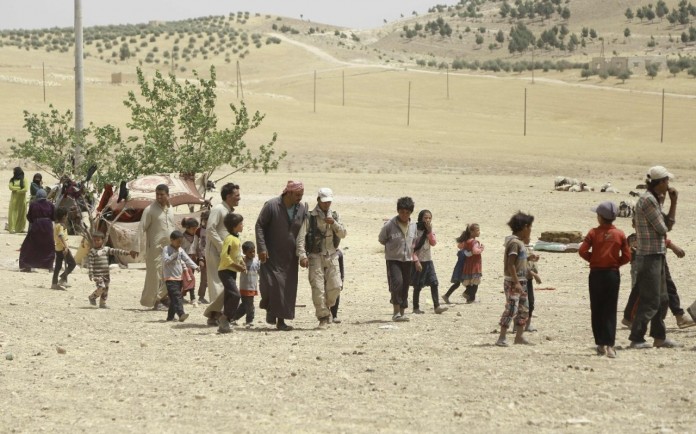 Children were included in the victim toll of 85 people killed in an air strike launched by the United States, supposedly because the victims were mistaken for Islamic State fighters.
The incident took place in the village of Tokhar near Manbij in Northern Syria where up to 8 families were killed while trying to flee the war torn area.
A report from the Syrian Observatory for Human Rights said that the strikes were apparently carried out in error as the civilians were mistaken for ISIL members.
The area has been ravaged by fighting between extremists and members of the Syria Democratic Forces (SDF, backed by the US), who have been moving in towards the ISIL stronghold of Manbij.
Since the operation began in May around 450 air strikes have been carried out in the city. The SDF, comprised of Kurdish and Arab fighters, is attempting to capture the last territory held under ISIL on the frontier with Turkey.
Many ISIL fighters have remained closed up in the city preventing thousands of Syrian civilians from leaving, reportedly using them as human shields. Air wars, air strike monitors, have claimed that up to 1,400 Syrians have been killed in air strikes since the attacks against ISIS.
Chris Wood, director of Air Wars condemned the strikes stating, "Even with the widespread use of relatively precise weapons by the West, air strikes are the most lethal weapon against civilians. It would be unprecedented in the history of warfare for it not to have killed civilians."