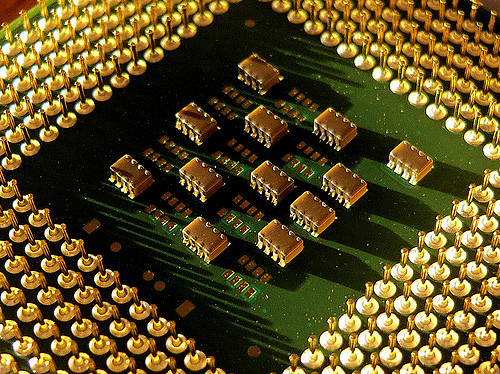 Last year, Japanese technology and multinational business SoftBank made headlines after its artificial intelligence robot Pepper came out. Pepper proved SoftBank as one of the world's leading innovators and received praise for its dynamic interface and quirky personality.
Now SoftBank is set to purchase the UK technology firm ARM Holdings. ARM is a Cambridge based company that designs the microchips that are used in billions of devices, including those of Apple and Samsung smartphones.
It was one of the last 3 notable British tech companies, the other two being Autonomy and Cambridge Silicon Radio (CSR). Autonomy was acquired by HP and CSR was sold to Qualcomm.
Hermann Hauser, the co-founder of ARM said "this is a sad day for me and a sad day for technology in Britain. ARM is the last British [technology] company that has a global reach.
"It gave Britain real strength. It was a British company that determined the next generation microprocessor architecture."
ARM's board is to recommend shareholders accept the purchase offer from SoftBank.
SoftBank's previous takeovers include the Japanese Vodafone operations, Sprint, a US telecoms company and Aldebaran, a French robotics company.
SoftBank assures it will preserve ARM's senior management structure and partnership-based business model. Chairman and Chief Executive of SoftBank, Masayoshi Son, said, "This is one of the most important acquisitions we have ever made, and I expect ARM to be a key pillar of SoftBank's growth strategy going forward."
Softbank is reportedly committed to doubling the ARM workforce over the next 5 years.
Despite the billion-pound deal, ARM is actually being sold for cheaper than it otherwise would have due to Brexit having devalued the pound. Furthermore, the Japanese yen has strengthened against the pound, making the deal yet cheaper for SoftBank.
According to the BBC, industry watchers are predicting a wave of similar foreign takeovers.
PM Theresa May has said the deal shows the UK economy can still show success despite Brexit, believing the takeover to be in the nation's best interest.