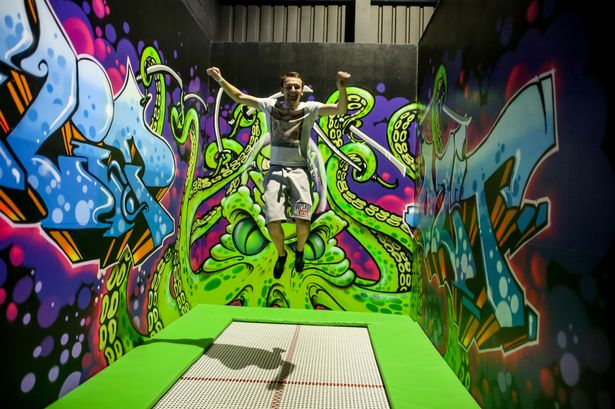 The popularity of trampoline arenas is expanding after new plans were revealed to open another park in the city.
The Flip Out chain have their eyes on a former industrial building in Aston to unveil its third park in the West Midlands, joining its centres in Stoke and Olbury.
The building, near the Aston Expressway, was formerly used for windows company Kestrel Aluminum Systems until it relocated last year.
According to recently submitted plans, the building has been promoted broadly for innovative industrial uses but property agents have been unable to get a tenant.
The plans do not only include the central trampoline area, they also contain a foam pit for stunts and tricks, a wall run, basketball and a café.
The redevelopment will create at least 20 jobs and will have 50 parking spaces, joining other West Midlands trampoline centres in Perry Barr, Wolverhampton and Bordesley amongst others.
A design statement prepared by Stafford-based Croft Architecture said: "The Flip Out brand originated in Australia, where it is the country's largest trampoline playground, providing centres in most major areas.
"Flip Out's mission is to create a fun and exhilarating experience that also promotes health and exercise through fun activities and games.
"This proposal for Flip Out Birmingham follows the recent successful launches of trampoline arenas around the country and seeks to bring the Flip Out experience to other communities in the West Midlands.
"The centre would provide a much-needed leisure facility for people living nearby (and) games and activity space in an area which is currently underprovided."