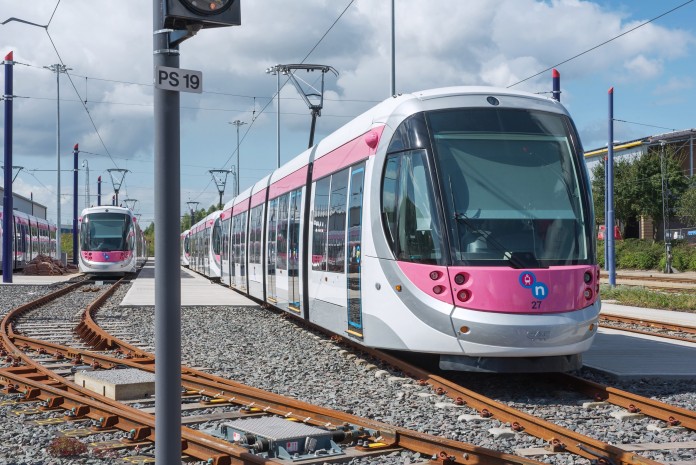 West Midlands public transport delivery body, Centro, has paired with Spanish tram manufacturer CAF to begin an upgrades on the Metro fleet.
The new technology will allow trams to run through areas that may be architecturally sensitive or locations that may require extensive building works to install over-head power lines.
The lithium ion batteries will be fitted onto tram roofs and will be recharged through overhead lines on different parts of the routes.
The deal was signed by James Aspinall, managing director of Centro and Antonio Campos Irujo, Western Europe director for CAF.
Mr Aspinall said: "This is an exciting new development for the Midland Metro as it will be the first tram fleet in the country to operate in this way.
"By upgrading these vehicles we are cementing the role of tram as an important means of public transport for the region."
Mr Campos Irujo od CAF added: "I am delighted to be signing this contract on behalf of CAF. There are only a handful of cities in the world and none in the UK that operates catenary-free running, and in doing so the Midland Metro joins an exclusive club."
A prototype of the new tram technology will be sent to CAF's manufacturing plant in Zaragosa, Spain, and once successfully completed, production will continue at the Metro Depot in Wednesbury.