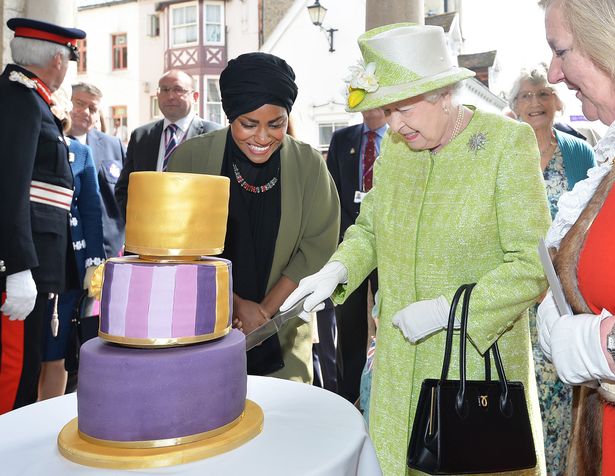 The Great British Bake Off boasts some great success stories, none quite as remarkable as Nadia Hussain, who won the nation's heart as well as the competition.
The newly found national treasure, took on another great baking feat, when she agreed to make a cake fit for a Queen.
Baker extraordinaire Nadiya, rubbed shoulders with the royals, as she presented the Queen with her hand-made cake creation, in honour of her Majesty's 90th Birthday.
The amateur baker presented her majestic orange drizzle cake with orange curd, orange butter-cream and fondant at Windsor Castle in front of crowds of thousand, who lined the streets to celebrate the Royal on the momentous day.
When first approached by her agent about the grand opportunity, Nadiya admitted she thought the offer had to be a joke.
She said: "A few weeks ago I got an email and then I got a phone call from my agent, and she was like 'oh yeah, it's true' and I was like 'are you sure?'.
"I can't say no to the Queen can I?"
And she hadn't had much practice either, adding she had been 'too nervous' to even 'look at the oven' before the big day.
On the day, Nadiya shook hands with the Royal and engaged in a brief chat before the ceremonious cake cutting, with her Majesty Elizabeth II lightening the mood by asking: 'does it cut?' to which the baker replied 'I hope so'.
The comments come after a humorous moment at the Women's Institute last year, which saw the Queen struggle to slice the special Centenary fruit cake.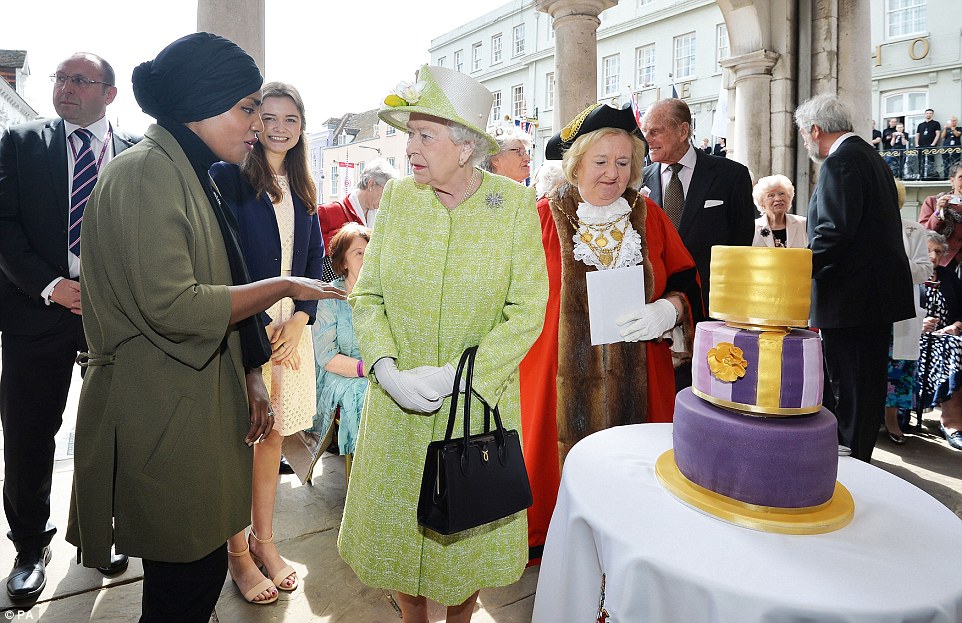 Despite the light-hearted moment between the two, Nadiya has since revealed that beneath her apparent confidence, she was actually 'super-nervous' as expected!
As  Queen Elizabeth successfully cut the three-tier masterpiece, crowds of onlookers broke into a chorus of Happy Birthday.
The Bakeoff beauty also had the chance to meet a host of other royals, including Prince Phillip, as the three conversed pleasantly around the cake.
Fans were kept up-to-date on the rigorous baking process via social media, with Nadiya sharing pictures of her baking the sweet on Twitter before the celebration in London.