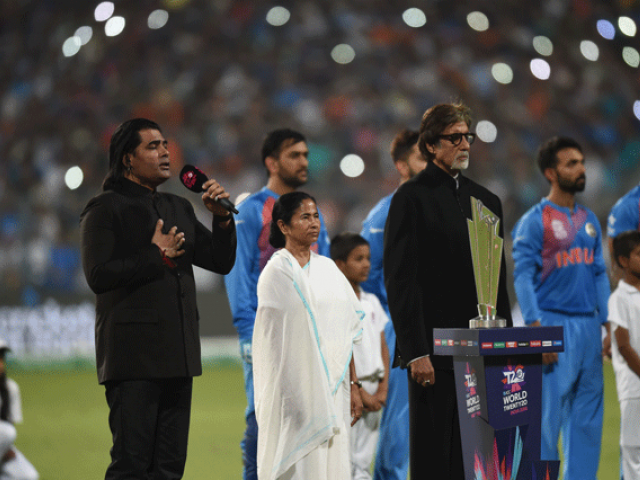 Pakistani singer Shafqat Amanat and Bollywood legend Amitabh Bachchan were both present in Eden Gardens, along side the two teams, to sing their respective national anthems before the historic event.
However, Shafqat found it difficult to instil pride in the Pakistani people when he failed to sing along with the lyrics of the national anthem, causing uproar with fans and avid viewers across the nation.
The singer took to twitter to publically apologise for his performance, absolving himself of any fault, blaming "a few audio & technical glitches".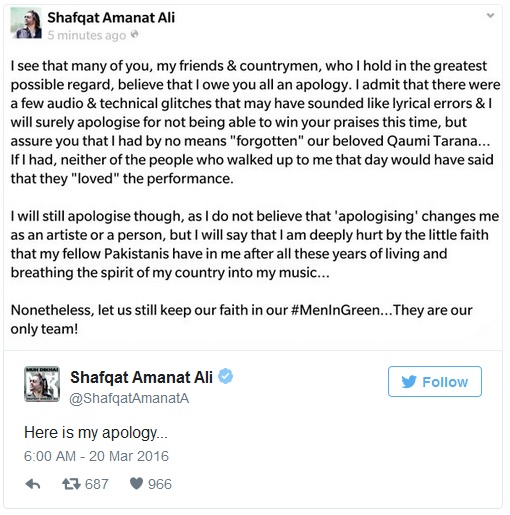 On Saturday, the singer's performance had drawn angry responses from Pakistani crowds.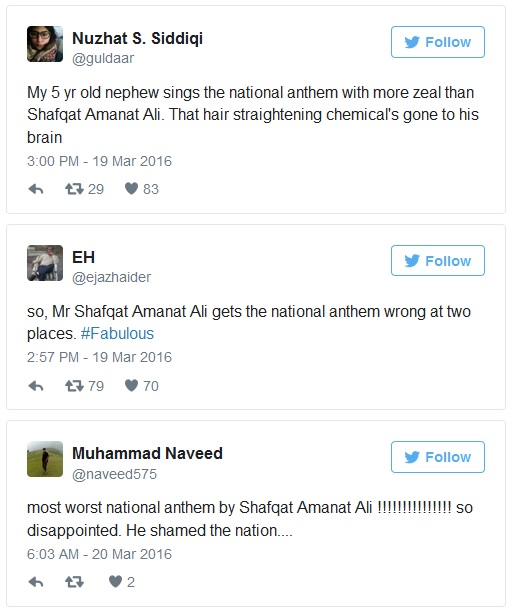 Before leaving Kolkata on Sunday evening, Shafqat explained: "Since some people wanted me to tender an apology, they have one for me. This apology was for not being able to win their praise. But I neither forgot the lyrics nor got my tune wrong.
"Because of the rain, we didn't get a chance to do a sound check. We went straight into the performance. There was one air-monitor in my right ear which was playing the track a little earlier (out of sync). There was a speaker right in front of me. There, the sound was coming with a little delay."
"I was also trying to not go out of tempo. Many told me that the overall sound of my performance was a little low and that some words might have sounded different. The original words are 'Parcham-e-Sitara'. Due to sound problems, people heard it as 'Parcham-o-Sitara'. But that's incorrect. By no means had I forgotten our beloved 'Qaumi Tarana'," he said.
While Amitabh Bachchan's performance was received by thunderous applause by crowds for his rendition of 'Jana Gana Mana' from both sides of the border, Shafqat's performance was banded his weakest yet.
When asked about the crowd reactions to the two performances, Shafqat said: "I respect him (Amitabh) immensely. Yes, he gave a great performance."