10 Inspirational British Asian Women
March 8th marks the annual International Women's Day. The internationally recognised campaign celebrates and acknowledges the achievement of women. This years theme #PledgeforParity, is asking people to help bridge the gender by raising their voices. In every corner of the UK there are brave women and girls who have taken on the fight for equality. Hifzha Shaheen looks into the inspirational British Asian women who are pledging for parity and are helping other women to find their potential. This International Women's Day, we celebrate them.
---
 1. Baroness Sayeeda Warsi (Lawyer &
Politician) 
Known for being the first Muslim woman on a Government ministerial cabinet, Baroness Warsi has broken every glass ceiling placed above her. Starting her career as a lawyer, she stood as a Parliamentary candidate in her hometown the following year. In 2007 she was elevated to the House of Lords aged 36, making her the youngest peer in Parliament. She was also appointed as Chairman of the Conservative Party – the first Asian to chair a major British political party. Outspoken and challenging on the issues that many people seek to avoid, she has become an interesting and distinct voice on topics previously considered taboo.
 2. Priti Patel MP (Govement Minister) 
The first ever Prime Minister's UK India Diaspora Champion, Priti Patel is making waves across the political scene. The daughter of Indian Gujarati parents who fled Uganda for London in the 1970s, was appointed employment minister just days after last year's election, a move that confirmed her status as a rising star of the Conservative Party. The top Tory right-winger was fast-tracked into public life thanks to David Cameron's A-list scheme. The initiative was designed to 'change the face' of the Conservative Party by making some local associations select more women, ethnic minorities and/or disabled candidates.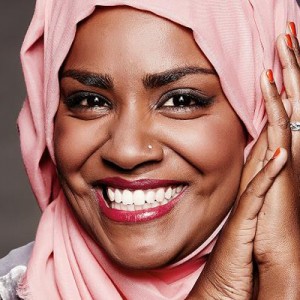 3. Nadiya Hussain (GBBO Winner) 
The nation's newest treasure, Nadiya won the country's heart after winning the latest series of the BBC's Great British Bake Off. Since then, she has become a columnist for The Times newspaper, signed two publishing deals, a reporter for the One Show and is regular guest presenter on ITV's Loose Women. Her inspirational and very moving winner's speech on GBBO allowed the programme to become the most watched television show of 2015. Being only a handful of women on screen who wear hijab's, she has been a testament to her British Muslim identity.
 4. Naz Shah MP (Member of Parliament)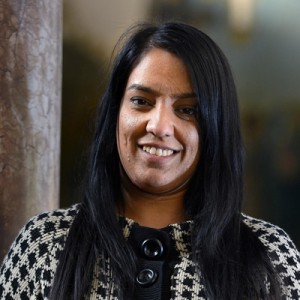 During the 2015 General Election, the eyes of the country were fixated on one constituency – that of Bradford West. Leading up to the election, the favourite, Labour's Naz Shah, shared a very personal story to the world. In one viral interview, she spoke about being forced into marriage at 16, her mother murdering her stepfather and domestic violence abuse from her husband. However, all through that, Naz beat the odds to become a mother of three, a disability rights advocate, a Samaritans volunteer, chairs a mental health charity and is now the Labour MP for Bradford West.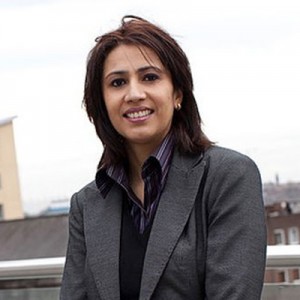 5. Shaista Gohir MBE (Activist) 
Known as the Muslim Feminist, Shaista Gohir isn't afraid to voice her own opinions and has hit the headlines for doing so. A leading Muslim women's rights activist in Britain and the Chair of the Muslim Women's Network UK (MWNUK), her ground breaking work on a number of issues has caused ripples across the country. In 2009, she was included in the Muslim Women Power list and was named the most influential Muslim women in Britain.  In the same year she also won the Asian Woman of Achievement Award in the Social and Humanitarian Category.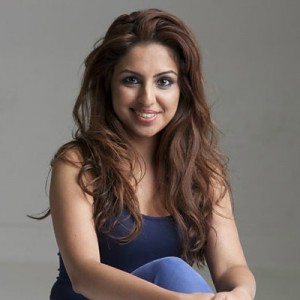 6. Shivvy Jervis (Entrepreneur) 
An ex-TV journalist, Shivvy Jervis has been named one of 34 women 'changing the face of tech in the UK', received a Britain's Asian Women of Achievement award, been a finalist at the First Women, Women of the Future awards and voted one of 10 female future leaders for London. Currently the Head of Digital Content for the world's third largest telecommunications company, Telefonica, Shivvy is an entrepreneur leading Britain to a new digital age. Her ideas and creativity have been praised by world leaders, including the head of the World Economic Forum and the creator of TED Talks.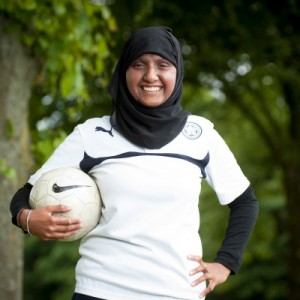 7. Annie Zaidi (Football Coach) 
A ground breaking football coach, Annie Zaidi has broken many barriers in what is seen as a "man's world." She was recently awarded the Helen Rollason Prize for Inspiration at the prestigious Sky's Sportswomen of the Year Awards. Annie is the only female Muslim football coach in the East Midlands. She has overcome many years of racial and sexist abuse to pursue her goals. She is currently coaching the under 11s at the Leicester City Girls' Centre of Excellence.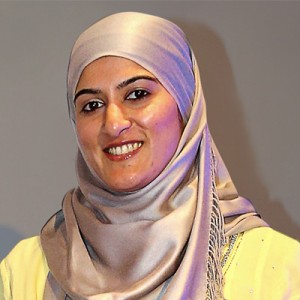 8. Rimla Akhtar (FA Council Member) 
Rimla's exponential rise in position and authority within the sports industry is unparalleled for a woman of her background. She is the first Asian and Muslim woman to be elected a member of the FA Council and a member of the FA Inclusion Advisory Board. She has been used to breaking stereotypes over the past decade or so. She was part of a team that set up the Muslim Women's Sports Foundation, aiming to raise awareness of the issues Muslim face in sport. Her continuous efforts have brought the agenda of Black, Asian and Minority Ethnic (BAME) women's sport front of mind, with people globally replicating her work.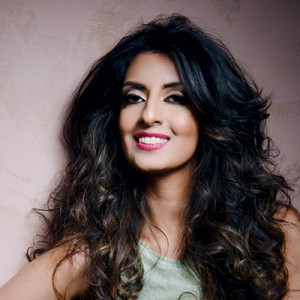 9. Noreen Khan (Radio Presenter) 
Businesswoman, radio presenter, mentor, vlogger, events speaker, host and sports fan, Noreen Khan has many titles – but the one that sticks these days is
'ROLE MODEL.' Her imagination and constant engagement with her audience has made her into a household name, especially with the younger generation. Her passion and enjoyment in what she does is evident. After breaking into the media industry, she has gone on to design her own clothing line and has recently launched her own YouTube channel in which she tackles issues facing British Asians and offers them advice. It's safe to say, we don't think she'll be stopping anytime soon.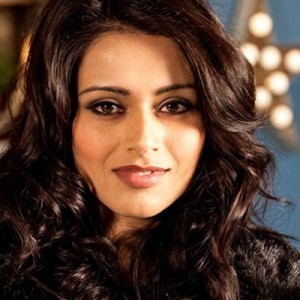 10. Bhavna Limbachia (Actress) 
Currently starring as Rana on the popular soap, Coronation Street, Bhavna Limbachia is the latest South Asian to grace our television screen. Her recent stint on the BBC's Cuffs and a solid performance on award-winning Citizen Khan landed her a 'dream role' and the newest resident on the Weatherfield street. Her warm personality and confident attire have made her one to watch as she breaks out of the clichéd roles given to most Asian characters.