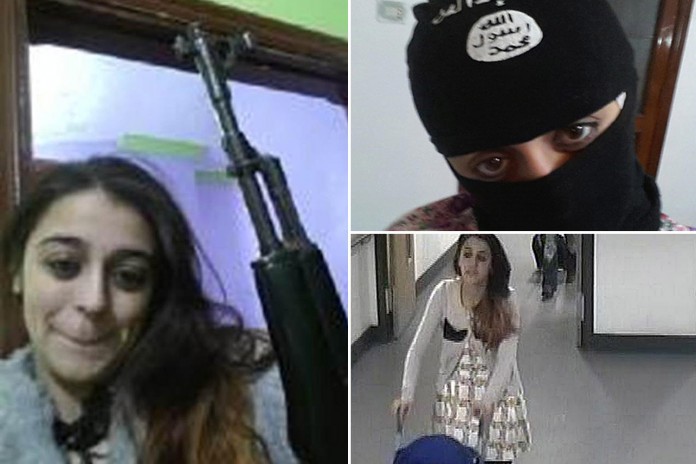 Sparkbrook mom Tareena Shakil, has been jailed for six years at Birmingham Crown Courts.
Tareena Shakil, a 26- year-old Sparkbrook mum has become the first British woman to be found guilty for joining terror group, Islamic State, after returning from Syria.
Joined by her Toddler son, Shakil, of Beechfield Road in Sparkbrook, told friends and family she was going on a beach holiday to Turkey, but secretly fled across the border to Syria.
"Most alarming, however, is the fact that you took your son and how he was used"
During a two week trial, the jury heard how Shakil returned to the UK last February after realising she had "made a mistake" and was subsequently arrested at Heathrow Airport.
Police later released a video of her interview with officers where she denied the charges.
Sentencing the 26-year-old Judge Melbourne Inman said: "You embraced Isis, you sent messages on the day of your arrival in Syria that you were not coming back and by October 28th you were sending a message to your brother-in-law that it was part of your faith to kill the murtadeen (apostates) and on December 9th you told your father you wanted to die a martyr."
The Judge stated it was clear that Shakil had been 'radicalised' following online interactions with prominent members of the terrorist group, including Fabio Pocas.
Adding: "You had followed tweets and other statements from radical preachers and terrorists and formed your views from those and from discussions you had with a known terrorist, and who you described as being involved in the training of terrorist fighters for Isis."
"You told lie after lie to the police and in court between February and November 2015, including that you were kidnapped, were not responsible for any tweets and any incriminating photographs were staged against your will.
"You pleaded not guilty and told more lies to the jury which they have understandably rejected."
Judge Inman described the Birmingham-based Mum's decision to involve her 14-month-old as a serious cause for concern.
"Most alarming, however, is the fact that you took your son and how he was used" he said.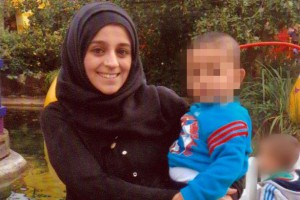 "The most abhorrent photographs, however, were those taken of your son wearing a balaclava with an Isis logo and specifically the photograph of your son, no more than a toddler, standing next to an AK47 under a title which, translated from the Arabic, means 'father of the British jihad'."
Reaching a verdict, the Judge decided upon jailing her for four years for membership and two years to run consecutively for encouraging acts of terror.
During the trial, Shakil's defence barrister stated that the eventual breakdown of her marriage had been a main contributing factor in making her" vulnerable" to targeted recruitment by IS, insisting that did not make her a member.
Shakil, of Beechfield Road in Birmingham was remorseful of her behaviour, telling jurors she realised she had "made a mistake".