 Walsall College to Hold Open Day for Degree Courses on December 3rd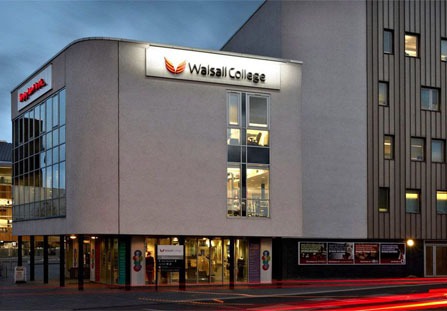 Walsall College, which was recently rated as 4th in the UK for Student Satisfaction in the 2015 National Student Survey, is inviting prospective students to come and find out about its affordable university level courses at its HI:ED Open Day on Thursday 3rd December 2015, from 4pm – 7pm.
Boasting a HI:ED achievement rate of 97% and a commendation from the Quality Assurance Agency (QAA) for Higher Education, the equivalent of Ofsted, Walsall College offers a range of HNC and HND courses in subjects ranging from Engineering to Hospitality Management, but since last September students have also been able to progress onto full honours degree courses.
Working in partnership with Birmingham City University (BCU), Walsall College is one of the first colleges in the region to offer degree level courses in subjects including, Business, Computing, Fashion, Graphic Design and Photography, enabling students to achieve a full degree at a fraction of the cost of going to university.
A range of Access to HE courses from Art and Design to Health Professions are also now available and specially designed for adults considering a return to full time education.
The open day will give prospective students the opportunity to speak to tutors about courses, tour the state-of-the-art facilities and speak to the student support team about the financial help available for tuition and living costs.  
Principal and Chief Executive, Jatinder Sharma OBE, commented: "Our qualifications are all about preparing people for the real world. We know what employers want from our graduates and we use our close links with industry to make sure that's precisely what we give them.
"All enquiries are welcome, from school leavers who have completed their A-levels or Level 3 BTEC qualifications to adults looking to change their career direction or boost their chances of a promotion.
"With the cost of university still on the rise, studying locally has never looked so attractive and our small classes and personalised tuition appeal to students of all ages. We are also constantly looking to improve the student experience and have recently opened The Hub – a stunning new £11m business and sports centre with its own gym, restaurant and business start-up centre, where students can get support to help turn their business ideas into viable commercial ventures."
The open day will be held at the college's Wisemore Campus on Littleton Street West. Please visit www.walsallcollege.ac.uk/events to pre-register for the event.