 Abdul Qadeer Qadri received over £33,000 in bogus insurance claims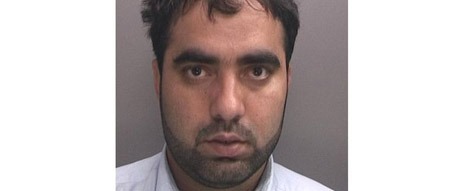 A Birmingham man has been jailed for a £30,000 fraud involving a number of fake collisions.
Abdul Qadeer Qadri used details of his friends and relatives to cash in on insurance policies in which he received over £33,000 in payouts for either intentional crashes or made-up ones which he recorded in a notebook containing diagrams of the collisions.
The Bordesley Green man escaped to Afghanistan after being charged with seven counts of fraud by false representation.
However, after returning to the UK, he admitted to his crimes and received a three year and two month sentence at Birmingham Crown Court.
The 26-year-old was also given an additional three months, to be served consecutively, for contempt of court.
Det Insp Ollie Little, deputy head of City of London Police's insurance fraud enforcement department, said: "Qadri went to great lengths to plan and carry out this series of cons, plotting each crash in his notebook and using and abusing his friends and family members' personal information to gain tens of thousands of pounds.
"But his scam unravelled when his claims were put under the microscope and he is now where he belongs – behind bars."