 Independent Lingerie Boutique Opens in Solihull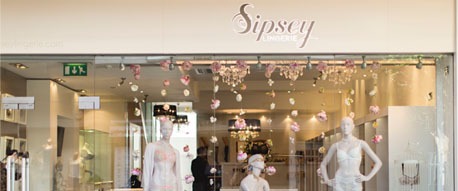 Sipsey Lingerie opened doors on the 5th of June in Mell Square, Solihull. The independent retailer introduces new lingerie brands to the West Midlands, such as Simone Perele, Le Mystere, Fleur of England, and Yawn, in addition to exclusive customer-tailored fitting service.
Sipsey Lingerie boutique is owned by Sukhy Nijjar, an ex London banker, whose passion for lingerie and love for the West Midlands, took her back to her roots in Birmingham, where she invests in the local economy.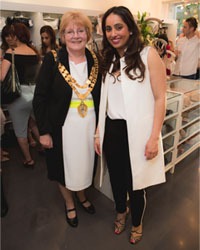 Special guest at the Grand Opening event of Sipsey Lingerie was The Solihull Mayor Elect, Councillor Glenis Slater. She gave an inspiring speech and thanked Ms Nijjar for choosing Solihull and bringing a boutique with such to unique approach to lingerie to the area.
"Sipsey Lingerie is something that cannot be found anywhere else so we are very hopeful that it will bring new people to Solihull," Councillor Glenis Slater says
She continues: "But what I really like is that Sipsey Lingerie is catering for everyone."
Clients will enjoy high quality loungewear, nightwear and hosiery, as well as shapewear and swimwear, all personally selected by Sukhy, the owner of Sipsey Lingerie.
"I am thrilled to introduce such amazing brands to the local audience," Sukhy Nijjar says."My aim is to make every woman, who steps through the doors of Sipsey Lingerie, feel beautiful and empowered. I believe that lingerie can give the confidence every female deserves."
The independent boutique's mission is to explain the importance of having a wardrobe of bras. Considering that 7 out of 10 women in the UK do not wear the right size undergarments, Sipsey Lingerie offers personalized fitting service, as well as private fitting parties.
"Fitting is an intimate experience. We want our customers to feel secure and assured in their choice, by providing enjoyable buying experience," Sukhy Nijjar, the founder of Sipsey Lingerie explains.
"For this reason we provide a wide range of styles, materials and designs. Every woman needs to understand the importance of having a wardrobe of bras, just like she owns various clothes."