 On His New Venture – 'Dil Dhadakne Do'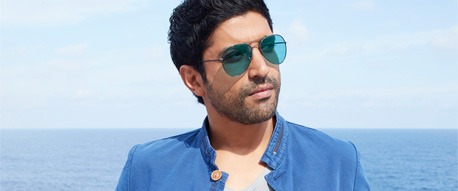 Director-producer-actor Farhan Akhtar talks about his new venture Dil Dhadakne Do. The film is directed by his sister, Zoya Akhtar, and sees Farhan acting in the film as well as producing it under Excel Entertainment.
Dil Dhadakne Do also stars Priyanka Chopra, Anil Kapoor, Ranveer Singh, Shefali Shah and Anushka Sharma. 
The film released in UK cinemas on 5th June 2015. Speaking to The Asian Today, Farhan talks about the movie and much more…
How has the experience been of being a part of Dil Dhadakne Do as a producer and an actor?

It's been an amazing journey. I am a huge admirer of the way the Zoya Akhtar and Reema Kagti write movies. The films both have directed, always had really well-written scripts with well-written characters. It was fun to play a character again in a Zoya Akhtar movie. As a producer, Ritesh Sidhwani and I know that making a movie with Zoya will be a fun, engaging and interesting experience.
It's been hard to cast actors in the projects whenever you and Zoya have collaborated together…

I must tell you, that is a part and parcel of film-making. It doesn't only happen to Zoya. Any director you speak to, will tell you the exact same story. It has happened to me too. It happened to me while I was making Dil Chahta Hai and Lakshya. At the end of the day, every film has its own destiny. There is no retrospect thinking into what if someone else was playing a certain character. You just go with the best that you get. Maybe Zoya didn't get the cast that she wanted when she started the film but she usually ends up with a really good set of actors.
Dil Dhadakne Do is more focused on the Mehra family and you play a supporting character…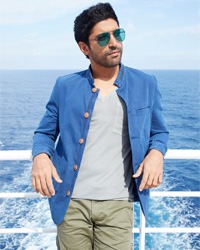 Even during the making of Zindagi Na Milegi Doobara, I didn't think of any expectations viewers will have from my performance in the film.  We do everything in the best interest of the film. That really is my focus. I completely agree with you that the film predominantly focuses on the Mehra family and I play a supporting part. I am very happy with the role that I am playing and it's very important in the context of Priyanka Chopra's subplot in the movie. There is also a key moment in the film that occurs between Priyanka, Rahul Bose and myself in the film. When Zoya narrated the film to me, that scene resonated very strongly with me. I felt very connected to the script and I just wanted to do it regardless of how big my part was. Whatever people think about the film or a character when they watch it can't be predicted. Sometimes we do a film just about one character and nobody really cares. That's happened too (laughs).
How do you decide whether a role is right for you or not?
It's difficult to explain. I don't think it's a logical process. Everyone has an instinct and that tells a person why something is better than something else. As an actor, it's a creative instinct that you have. There are many factors though like the environment, your mood at the time when you were offered a film, the experience you had on your most recent film and many others. However, they are all on a subconscious level.
There is an emotional reaction to the narration when you hear it and there is a voice inside you which tells you "Wow, this is it!" or it may say "You aren't feeling this. Let it pass". If you really have to stop and think about it and convince yourself, I feel that is very difficult. It may work for others but I don't think I could do it.
As a producer, was it quite difficult logistically to film all over Europe?
The film is widespread all over Europe and filming on the cruise comes with its own set of rules. We had a cast of over twenty actors almost constantly on the cruise. Additionally, we had over seventy crew members. We were a huge contingent of people moving around in many different locations. It was logistically very difficult to do. We also worked with people who brought the right energy and felt like the core team. Nobody felt that they were doing anybody a favour by being there. That truly helped because the energy was very positive around everything that we did.
At the Indian Box Office, films based in India are doing better now than films set abroad. Do you feel Dil Dhadakne Do will appeal to the masses in India?
I feel that if it's a good story and if it connects with people, then everything else doesn't matter. It has to resonate with people on an emotional level. If that happens, then the location doesn't matter. Of course, the location should make sense. You can't just shoot any movie on the Mediterranean Sea because it's a great location. It's the people in the film, their dilemmas and problems that makes people eventually like a film or not. These terms 'NRI Films' were not put forward by the film industry. They were used by trade people because they had to categorise films to market them. We don't think of movies like that.
What's next for you? People have been demanding Don 3…
Yes, they have. To be honest, at the moment my hands are full. We have Dil Dhadakne Do now and then we have another production Bangistan releasing in July. I also start filming for Rock On 2 in August. We also have a production called Wazir starring Amitabh Bachchan due to release post October sometime on a good weekend.
There are a lot of things happening at the moment for me and I don't have the mental space to make decisions of what I am going to do next after all these things at the moment. Direction is truly a part of who I am. I enjoy directing. I am just really enjoying the scripts that I am getting at the moment. I wouldn't say no to good scripts just because I should be getting back to direction.