 Wolverhampton Family Search Crash Justice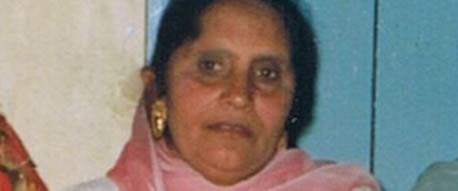 A Wolverhampton man says he is still seeking justice 26 years after a police car killed his mother. Raj Mahay's mother, Kishni, had been walking on Cannon Hill Road in March 1989 when she was hit by a police car which had been responding to a road accident. The 64-year-old mother-of-three was thrown more than 30 yards. The case was closed after being declared a tragic accident.
At the time, Mrs Mahay had been the sixth person to be hit by a police care in a fortnight. 26-years-later, her family still seek justice. The family are still shocked at the way one police officer described the incident. "You cannot cope or anticipate when that moment when somebody, like the old proverbial dog, runs out…in front of you, in front of your car."
Speaking to The Asian Today, Raj said it was shameful. "This is an utter disgrace as there appears to be a lack of compassion. The police had already begun to de-construct my mother impeccable character less than 24 hours after her killing.
"I have written to the Home Secretary, Secretary of State for Justice and the Leader of the Opposition as my current MP, Labour's Rob Marris, has refused to become involved, just like his predecessors, Maureen Hicks and Ken Purchase.
"The defacing of the crime scene was evidently carried out I was there. I was a witness to the incident. I still have my mother's shoe, which was kicked to me by a police officer. To me it acts as a symbol of Justice."