 Teachers Criticise Government for Not Implementing Recommendations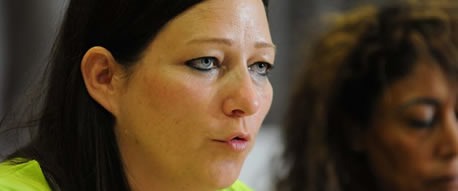 The head of a Birmingham school which had been inspected as part of the Trojan Horse affair has received a death threat from a parent.
Sarah Hewitt-Clarkson, head of Anderton Park School in Sparkhill, had been send the message via social media, which read, "Any headteacher who teaches my children it's alright to be gay will be at the end of my shotgun."
Speaking at the National Association of Head Teachers annual conference, Ms Hewitt-Clarkson said, "Trojan Horse has not gone away. Those of us who were involved, we knew it was the tip of the iceberg.
"We still have dead animals hung on the gates of schools, dismembered cats on playgrounds. We have petitions outside schools, objecting to teachers teaching against homophobia."
The union backed a resolution which raised concerns that the recommendations of the report commissioned by the government into the Trojan Horse scandal were not being fully implemented.
NAHT member Alison Marshall told the conference, "Nine months after the Clarke report was published, with recommendations so clearly stated, very strong evidence given by our members and colleagues, we are still a long way from implementing those recommendations.
"We need to exert pressure to ensure that these recommendations are truly delivered, not in a superficial way and certainly not watered down."
"Despite all the evidence we have, we're faced with a situation where not one single governor implicated in the Trojan Horse scandal, has been investigated or even banned.
"Where is the justice in that?" Ms Hewitt-Clarkson told delegates: "All the behaviours and things we saw before are still there.
"So to have promises that have been broken, not followed through, are absolutely unhelpful, unsupportive and have left open gaps for certain individuals to start up again."
Delegate Tim Gallagher said that because governors were volunteers, there was limited legislation in the area and inappropriate behaviour could be found in the governance of schools.
"It does not need to be as profoundly dangerous as that found in Birmingham, it can be the micro-managing of a school to the detriment of our members and the school itself. We need high quality, mandatory governor training.
"We need to regulate the number of governing body posts any one individual can hold.
"We need a database of governors and we need to be able to keep a check of the suitability of governors."
Education Secretary Nicky Morgan, said, "There is no place for extremism in our schools and we continue, absolutely, to work to eliminate any form of extremism."
"The Government had been working with local schools and Birmingham City council to ensure there was not a repeat of the scandal which hit the city's schools last year.
"This is a reminder that this is a serious issue and something that is not going to be solved overnight.
"We have taken action to remove and continue to take action to remove people from being in schools who don't follow British values."