 Toddler Died After Wall Collapsed on Him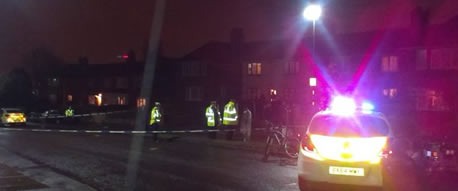 The funeral of a toddler who died after a recovery truck, driven by his father, hit a wall which then collapsed on him, has taken place.
Amaan Yaseen, who was 19 months old, suffered a serious head injury and was pronounced dead at the scene. Nineteen-month-old Amaan Yaseen suffered a fatal head injury at his home in Queens Road, Stechford, Birmingham, on 16 March.
Described as a "tragic incident", West Midlands Police said they "continue to support the family and establish what exactly happened." The funeral was held at the Central Jamia Mosque Ghamkol Shareef in Small Heath. It was followed by a burial service at Handsworth Cemetery.
Family friend Mohammad Hafeez said Amaan was "a lovely little boy who brought with him a lot of joy and happiness for the entire family, particularly his parents" and would be "deeply missed".
Paying tribute to Amaan, the famiy said, ""Amaan was a lovely little boy, who brought with him a lot of joy and happiness for the entire family; particularly his parents and he will be deeply missed. The family would wish to thank the efforts of the West Midlands Ambulance Service for their efforts and the police for their co-operation and understanding. We now ask for the media to respect the family's wishes to be left in privacy to mourn their loss."