 Family Pay Tribute to "Lovely Little" Amaan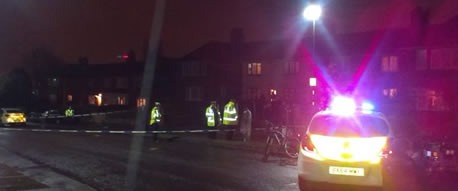 The family of a toddler who died following a collision in Stechford yesterday (16 March) have paid tribute to the "lovely little boy who brought joy and happiness" to the family. 
Emergency services were called to Queens Road around 5pm following a report that a recovery truck, being parked by a family member had struck a wall that had fallen on the child. 
Amaan Yaseen, who was 19 months old, suffered a serious head injury and was pronounced dead at the scene. The driver of the truck, who is the father of the child, is being supported by specially trained police officers following the tragic incident. The family have paid tribute to Amaan, saying: "Last night at approximately 5pm the Yaseen family suffered a tragic loss.  A member of the family was in the process of parking his heavy goods vehicle, when his truck accidently struck the front wall. The debris from the wall hit Amaan who was only 19 months old.The emergency services were immediately called and despite considerable efforts Amaan was pronounced dead at the scene. 
"You will appreciate that this is a very tragic and traumatic incident for any parent to have to experience. These parents are distraught and shocked. 
"Amaan was a lovely little boy, who brought with him a lot of joy and happiness for the entire family; particularly his parents and he will be deeply missed. The family would wish to thank the efforts of the West Midlands Ambulance Service for their efforts and the police for their co-operation and understanding. We now ask for the media to respect the family's wishes to be left in privacy to mourn their loss." 
Inspector Paul Bennett from the force's collision investigation unit said: "This was a tragic incident and officers continue to support the family and establish what exactly happened."