 HCA Funding Crisis Hits New Low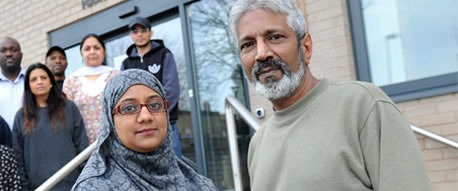 Leicester's mayor, Peter Soulsby, is locked in an internal dispute with Highfields Community Association over the future of its funding.  
According to the mayor's office, Sir Peter has allegedly told Leicester City Council that it can "no longer afford the annually £293,000 payment to the Highfields Community Association."
The two sides have remained in dispute together after a three year deal for the council to provide money for the association ran out more than a year ago. The latest update comes after the two sides exchanged solicitors letters.
Sir Peter says the deal was the HCA would be financially self sufficient after three years but the organisation denies this.
In a letter addressed to the association's chairman, Furzana Khalifa, addressing his concerns, Sir Peter said, "I do have significant concerns about the extent to which the centre staff are adding to the services for the community.
"There is a widespread perception that the majority of use is the hire of space by other organisations including the council."
He added: "The public may well wonder what it is you wish to avoid us seeing."
Sir Peter told the Mercury he wanted to offer £200,000 of interim funding to the HCA.
He said: "They have written back but they didn't explain why they are making it so very difficult to give them help.
"I recognise it has been tough for them meeting their initial of being self sufficient.
"It is an important asset and the last thing I would want is for it to collapse but if they are getting public funds they have to act in a way they is responsible."
He said, "Are they making use of the money they are getting or are they stashing it away."
Sir Peter's assertions have infuriated the HCA.
Ms Furzana wrote to him saying it had withdrawn from the Local government Pension Scheme but added: "It has never been a case of us opting out of providing a proper pension scheme for our staff."
She added: "We have at no time said that we will employ people that have not had full DBS clearance and as an association we fully understand our legal obligations when it comes to safeguarding of young and vulnerable people in our care."
She said the HCA provides first class services to the local community.
She also said the HCA had nothing to hide and would continue to operate and open door policy but has suggested the council give prior notice when it wants to visit.
HCA head of centre Priya Thamotheram said the mayor was trying to bully the association by insisting on "unprecedented and draconian" terms.
He said: "Our funding has been reduced by 28 per cent this year. What the mayor does not appreciate is that we are providing services to the community much more cheaply than the council can.
"We are saving them money.
"He must be the only person in the world who can't see what we are doing in the community."