 Event Highlights Growing Concern of Female Infanticide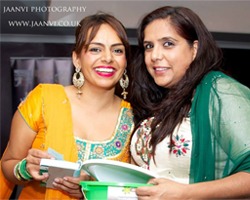 In a move which showcased the vibrancy and enthusiasm of the Punjabi culture, an event, organised to raise awareness of the ongoing situation of female infanticide, has raised a staggering £4400. Giddha Pao Kuriyo, a women's only giddha and bolliyan event, raised the money for Unique Home for Girls, a charity that takes in abandoned girls, raises them and gives them a life beyond imaginable. Located in the heart of Punjab and established in 1993 by Prakash Kaur, who had been abandoned herself, the home caters to give girls back their lives through education and most importantly, love. Talking to The Asian Today, organisers of the event, Baljinder Nizzer, Senior HR Consultant at Services4Schools and Manjit Kang, Women in Business specialist at NatWest Bank, spoke of the importance of raising awareness of such issue.
"We are so proud and honoured to announce that following a very successful Giddha Pao Kuriyo we raised £3600 raised plus gift aid £800, which summed up to £4400.
"We were overwhelmed by the incredible response from all the beautiful women and would like to thank them for getting involved on the day. Unique Home for Girls is a charity that is very close to both of our hearts. We believe that every child should have the opportunity to live a life without facing gender bias and discrimination. We are both so inspired & have the upmost respect for Bibi Prakash Kaur ji who has dedicated her life to bringing up and saving the girl child."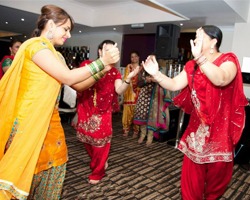 "These are the daughters of Punjab. We are very proud of our Punjabi heritage, values & traditions but it really saddened us that this happens in our Punjab. Young girls are left abandoned to die by their biological parents just because they are girls. It still astonishes us that even in the UK girls are still less preferred than boys although this mindset is slowly changing.
"This also really made us reflect on our own selves – what can we do to change this mindset both in this country & Punjab. We have both pushed our own personal & professional boundaries to demonstrate that girls & women can make our communities proud & not to be underestimated, overlooked or ignored.
"It's very important to raise awareness of the UH because in our society, even in this day and age, girls are less preferred than boys. Bibiji has made UH the 'maika' for so many women who still come back to visit. She has given these girls a home, clothes, food & education but most of all she has given them an identity & love which their own families failed to give them. All Punjabis have a duty to support Bibiji in her tremendous efforts & support in whatever way we possibly can.
"We would like to thank our stallholders, photographer Pammi Ghai, our amazing entertainment DJ Nav, our caterers Taggar Sweet Centre, Jalandhar Sweet Centre and all the fabulous women who came along to share their magic and sparkle."