 Sports Instructor Suspended Pending Investigation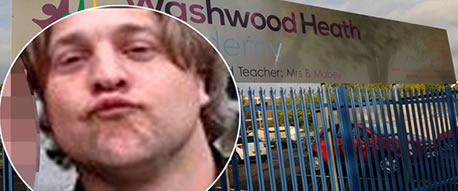 A Birmingham PE teacher has been suspended after posting supposedly offensive comments about Muslims on social media.
Jonathan Parker was a sports instructor at Washwood Heath Academy, his messages included:
"Sainsbury have run out of pork chops. I blame the Muslims. Vote UKIP."
 "Bloody kids. Coming out of our women and taking our jobs. They should go back to where they came from. Vote UKIP."
The comments have angered many Muslims who attended the private academy housing over 1,400 pupils. The academy was also one of the 21 schools involved in the Trojan Horse scandal, where there was an alleged plot to spread strict Islamic regulations into schools.
Although Parker has not commented, many have stated the jokes were not serious but meant to mock the views of UKIP, "The messages were to friends only and were satirical…directed against UKIP by sending up the anti- Islamic aspects of their campaign."
The teacher has been suspended for a month so far pending investigation.