 More Than 5.5 Million Have Viewed Demo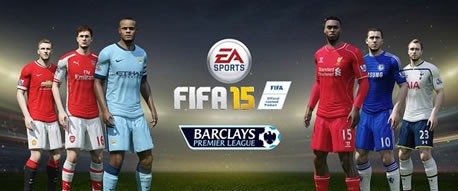 Football fans have gotten an early Christmas present as EA Sports releases FIFA 15 today. The game releases worldwide later this week. More than 5.5 million* fans worldwide – the most ever for an EA SPORTS game – have played the FIFA 15 demo on one or more of the following platforms: PC, Xbox One all-in-one gaming system from Microsoft and Xbox 360® video game console, or PlayStation®4 and PlayStation®3 computer entertainment systems.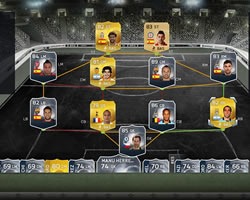 FIFA 15 brings football to life in stunning visual detail so fans can experience the emotion and intensity of football like never before. Fans and media that have had a chance to play early versions of FIFA 15 have expressed their enjoyment. Game Informer explains, "The game looks gorgeous, with the lighting giving matches a great look, and includes some good-looking player faces." The Guardian describes the immersion of the game, "FIFA 15 is doing what Electronic Arts has always wanted to do – it is looking like the football we watch on our televisions, and it is playing in a way that makes us feel like we belong on the pitch and not in the stands or on the sofa."
David Rutter, Vice President and General Manager of EA SPORTS FIFA said, "We believe we have built a game in FIFA 15 that delivers the most immersive and responsive gameplay experience ever in the FIFA franchise, and we can't wait for the millions of fans to start their season and experience all of the innovations."
Complete with new gameplay innovations and up to 11 offline or online** game modes, FIFA 15 has something for every fan. To see a list of new features and modes including Match Day Live, Agility & Control, Barclays Premier League Authenticity, and Next Gen Goalkeepers please visit:
http://easports.com/fifa/features.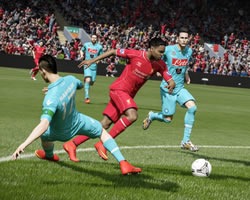 FIFA 15 is launching with a creative campaign that shows fans how they will Feel The Game. Created by Wieden + Kennedy Amsterdam, the two minute TV commercial puts FIFA 15 fans center stage in the greatest drama on Earth and depicts how they are so close to the action they can feel every tackle, shot, and pass. The film is available online here: 
youtube.com/easportsfifa.
A version for mobile devices, FIFA 15 Ultimate Team™ is available today as a free-to-play game on iPhone®, iPad®, iPod touch®, Windows® and Android devices, and it features new controls and an all-new way to play – Quick Simulation. Download FIFA 15 Ultimate Team (mobile) for free+ on the App StoreSM, Windows Store, or Google Play.