 Two More Arrests Made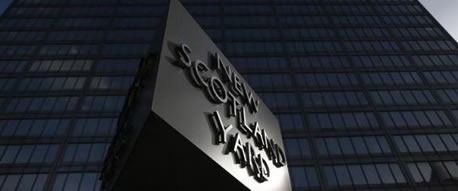 (Reuters) – British police arrested two men as part of an operation into Islamist-related militancy on Friday as MPs prepared to approve Prime Minister David Cameron's plan to join U.S.-led air strikes against Islamic State militants in Iraq.
Britain last month raised its international threat level to the second-highest classification of "severe", meaning an attack is considered highly likely, and Cameron has said Islamic State militants battling for territory in Syria and Iraq pose a grave security risk.
The two men, who were not named, were arrested on the M6 motorway in England by counter terrorism officers early on Friday, bringing the total number of people detained in the operation to 11 over just two days.
A 33-year-old was arrested on suspicion of being a member of a proscribed organisation and a 42-year-old man was arrested on suspicion of assisting an offender, police said.
"These arrests and searches are part of an ongoing investigation into Islamist related terrorism and are not in response to any immediate public safety risk," Britain's Metropolitan Police said in a statement.