 Ikram Ullah Khan Died From a Stab Wound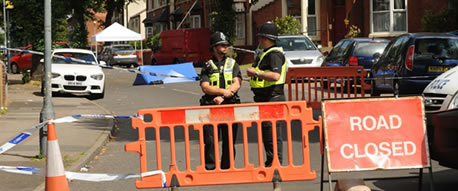 A man will appear before Birmingham magistrates charged with murder after being arrested as he landed at Birmingham Airport.
Mechanic Mujahid Chambili, aged 23 from Adria Road, Sparkbrook was charged last night with the murder of Ikram Ullah Khan, aged 28, who died from a stab wound to the neck during fighting in Grantham Road and Farm Road in Sparkbrook on Wednesday 2 July.
Chambili is the fifth man to be charged with his murder.