 Mohammed Khan arrested when police found missing girl Sabeela Waid in his flat

A teenager who has been missing for almost a month from her West Bromwich home has been found in a flat in Birmingham.
Detectives, acting on intelligence, found missing girl Sabeela Waid inside a flat they raided in Arundel Place, Sparkhill, at 9.30am yesterday.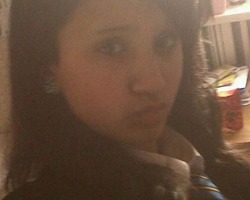 The 13-year-old, who had last been seen by relatives when leaving her West Bromwich home to go shopping, had been missing since 29 July.
After she had failed to return home, her worried parents had contacted police to report her missing.
The specialist Public Protection officers arrested two males, aged 20 and 16, in connection with the teenager's disappearance, both of whom were present in the flat with Sabeela when police located the girl.
Mohammed Khan, 20, of Arundel Place in Sparkhill was remanded in custody on suspicion of child abduction. He has been released on police bail while enquiries continue.
Khan faced charges of child abduction on Sunday night when he appeared before Birmingham Magistrates' Court. He was remanded in custody until September 8.
A 23-year-old man was arrested in connection with Sabeela's disappearance earlier this month and remains on police bail, awaiting further enquiries.
Detective Inspector Tom Chisholm of West Midlands Police said: "Sabeela is safe with police officers and I would like to thank people who took the time to share our appeals for information."