 Police Appeal For Witness
STATEMENT FROM ESSEX POLICE:
We do not yet know whether the murders of Nahid Almanea and James Attfield have been committed by the same person or people.
A criminal profiler from the National Crime Agencyhas carried out a thorough assessment of all the evidence in connection with both murders and a decision has been taken that they remain separate but parallel investigations at this time.
However the circumstances of both crimes mean that we must consider the possibility that the same killer or killers are responsible.
We are continuing to explore this line of enquiry, along with many others, and both investigations are being continually resourced and are receiving equal precedence.
A command structure has been put in place to ensure that the relevance of any evidence uncovered in respect of either murder is considered by both enquiries.
The response from the public so far has been good – we have received more than a hundred calls providing us with information.
But there is still more we need the public to do to help us and find those responsible for Nahid and James' deaths.
I still firmly believe that the answer to these investigations will come from within the Colchester community.
We continue to gather all available forensic evidence and this will undoubtedly open up new lines of enquiry.
But what I really need is to hear from anyone in the community who has any suspicions about who may have committed these dreadful crimes.
In particular I want to find out more about a man who was seen running up Hewes Close at around 10.56am on the day Nahid was murdered.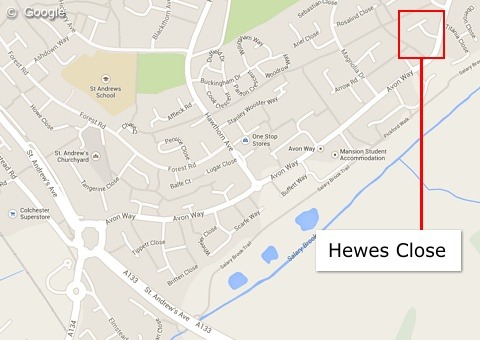 This road is at the far end of Avon Way and he was seen initially coming out of an alleyway which indirectly links to the Salary Brook Trail.
Description of the man in Hewes Close:
white

aged between 18 and 25

medium build

dark hair

wearing a red, long sleeve plain hooded top

dark trousers
Are you this person, does anyone else believe they know who he is? If so we need you to get in touch now so that we can eliminate you from our enquiries.
I also want to hear from anyone who recognises the description of a man who is wanted for questioning by police in connection with an attack on a woman in Peache Road, in Colchester, at around 10pm on Thursday June 19.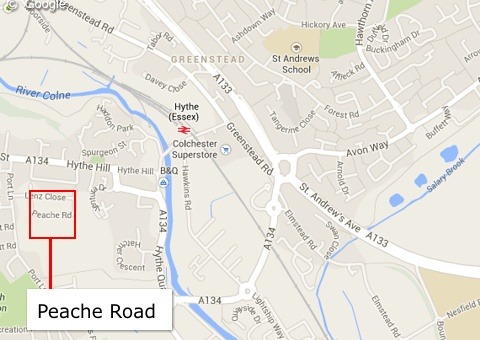 The location of this attack, and some aspects of it, including reports that a knife was seen and the victim was a woman, mean that this suspect is also of interest to the Almanea investigation.
Description of the man in Peache Road:
white

early 20s

around 5ft 7in to 5ft 8in tall

medium build

narrow face

appeared unwell

possibly had fair hair

wearing a black hooded top

possibly had on underneath a dark top with a red logo on it.
If anyone knows who this man is or saw any suspicious behaviour in this area at the time or shortly afterwards then we would ask them to get in touch.
Finally there are a number of outstanding media appeals in relation to the murder of James Attfield.
We still have seven CCTV images on the Essex Police website of people who we need to speak to in connection with James Attfield's murder.
If you are one of these people or you know who they are then please call us.
The number to ring with information is 01245 282103.