 By Tour Operator Serendipity Tailormade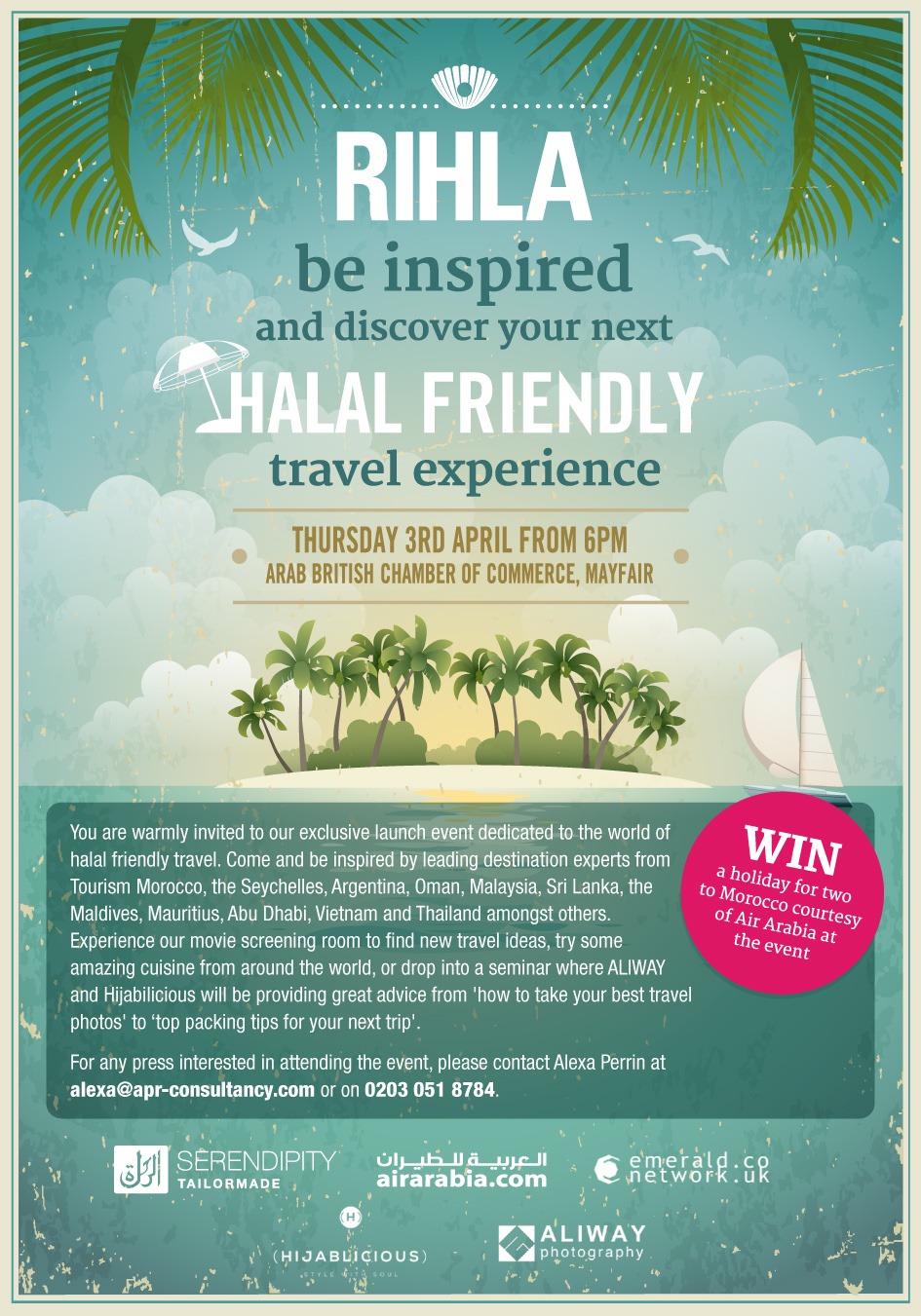 Trailblazing travel and tour operator Serendipity Tailormade who are putting New Zealand within firm reach of British Muslim's for the first time, being the only UK based company to offer halal friendly holidays to a destination that otherwise might have been discounted. Broadening the horizons of many, this far-flung country is the latest in what now numbers over 25 unlikely international holiday spots including South Korea, Vietnam, South Africa and China.

Responding to the increasing demand amongst Muslim professionals keen to experience new cultures to honeymooning couples looking to create once in a lifetime memories, the addition of New Zealand comes as they also announce their hosting of the UKs first consumer halal travel event 'Rihla' (meaning journey in Arabic) to be held at the British Arab Chamber of Commerce on 3rd April 2014.

With Muslims making up less than 1% of New Zealand's population (Census 2006) compared to 4.8% of Britain's (Census 2011), many British Muslims may not have considered visiting the country for concerns that they will not be able to maintain a halal lifestyle. From finding a mosque in Christchurch to a halal restaurant in Auckland, concerns about availability deter many holidaymakers from experiencing remote cultures such as these. A particular hindrance given that Britain stands as the fourth highest non-OIC member source country for halal tourism (Global Muslim Lifestyle Tourism Market 2012) following Germany, Russia and France. Serendipity Tailormade enables travellers to embark on an adventure that might otherwise have seemed unlikely and their expert local knowledge and attention to detail ensures that every step is taken in faith.

Says Danielle Genty-Nott, Regional Manager UK and Europe for Tourism New Zealand "'We're thrilled that Serendipity Tailormade is opening up New Zealand to halal visitors from the UK. New Zealand prides itself on catering for every visitors needs and making sure that as many people as possible can enjoy the stunning landscapes, unique culture and welcoming hospitality on offer."

The increase in demand for new holiday experiences has seen Serendipity Tailormade witness an average of 94% sales rise year on year since its launch in 2012 and has fuelled the company to continue opening up the world to British Muslims in a halal friendly way. Whether wanting to experience halal Peking duck in Beijing, witness the best game viewing in Africa whilst staying in a lodge with a mosque nearby, or going on a snorkelling trip in the Maldives that enables explorers to retain their modesty it continues to work to make travel adventures possible.

Says founder Nabeel Shariff "Since we began, we have constantly been looking for new and interesting destinations that Muslim travellers can experience. Whilst New Zealand epitomizes the growth of halal friendly travel, it also provides us with the opportunity to create once in a lifetime trips such as round the world expeditions taking in Hong Kong, Singapore, Auckland and New York. We have no intention of stopping there either and later this year we aim to offer the Caribbean and the South Pacific to Muslim travellers".

With a combined spending power of £20.5 billion a year (Mintel 2002) British Muslims have helped firmly establish halal travel within the marketplace, a move that has led Serendipity Tailormade to respond with the launch of Rihla, the UKs first consumer halal travel event. From 6pm -9pm, guests will be invited to meet with leading destination experts from across the globe, get inspired by mini travel films shown in a screening room, try some amazing eats from around the world and drop into seminars to pick up advice on how to take the best travel photos and top packing tips for a trip. Entry to the event is free and subject to availability. Those wishing to attend should register their interest at http://halaltravel.eventbrite.co.uk
Meaning lawful or permissible, halal is an Arabic word that not only covers food and drink but all matters of daily life. Followers of Islam (Muslims) must follow a halal lifestyle in accordance to strict guidelines in the Qur'an and these must be adhered to even whilst on holiday. Creating inimitably permissible holidays, Serendipity Tailormade offers luxury travel including honeymoons, private villas and luxury retreats, individual touring experiences and group tours escorted by Serendipity Tailormade. Halal holidaymakers can choose from handpicked luxury hotels, private pool villas, beach side cabanas and even private islands from the some of the worlds' leading hoteliers customized for a halal lifestyle through Serendipity Tailomade.