 Jagdev Singh Rai Killed Jasbir Singh Bains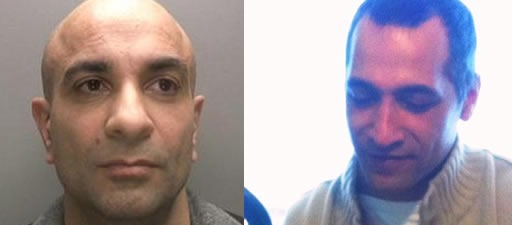 A Sandwell man was murdered and thrown into a lake by his friend who stood to make hundreds of thousands of pounds from his death, a jury concluded.

Jagdev Singh Rai lured his friend Jasbir Singh Bains to Dartmouth Park in West Bromwich in the middle of the night, where he slit his throat and flung his body into the water.

Wolverhampton Crown Court heard that Rai – also known as 'Jamie Rai' – plotted to deliberately use the 41-year-old for his own financial gain – even if it meant killing him.

The pair had known each other for years, but Jasbir had a difficult life and at the time of his death was homeless and struggling with an alcohol and drug addiction.

Rai changed his name to Jasbir Bains – the same as the victim's – eight years ago and took out a life assurance policy in that name two years later, worth almost £319,000.

He also executed a trust deed which meant the beneficiaries of the policy in the event of Jasbir's death would be Rai's own children.
The prosecution claimed this was the reason for the murder; his children would get the insurance payout, which would in turn give Rai some much-needed cash.

But the absence of any eye-witnesses, or scientific proof of who killed Jasbir, meant the prosecution case relied solely on circumstantial evidence to prove the murder.

Records linked Rai to the mobile phone number used to text Jasbir inviting him to the park on the night of his death. The prosecution argued that to go to the park at that time of night on his own suggested he must have trusted the person he was going to meet.

A jury also heard how a CCTV camera outside Rai's home on Salisbury Road, which usually remained in a static position, changed angles on the night of the murder on 27 November 2012 – something that could not have been a coincidence.

Detective Inspector Warren Hines said: "In the last few months of his life, Jasbir had a difficult existence; he had no fixed home, was an alcoholic and had little direction in life.

"Through it all, he thought he had a friend in Jamie Rai who, in the few weeks before his death, was very hospitable and let him sleep in a van parked at the back of his house.

"But Rai was secretly plotting what he thought would be the perfect murder; he would become a rich man by killing his 'friend', out of sight of the public and away from any CCTV cameras."

Jasbir Singh Bains was found just after 9am on Wednesday 28 November, the morning after the killing, by a passer-by who spotted a body floating in the water.

Jagdev Singh Rai was arrested five months later on the morning of 5 April 2013. He was found guilty of murder by a jury at Wolverhampton Crown Court.

DI Hines added: "It was a difficult and complex investigation, taking us many months to build up the evidence to identify Rai as a suspect, but as a result of old-fashioned detective work, we quickly built a strong case against him. The evidence we uncovered, although circumstantial, presented a very compelling case, one that the jury agreed was right.

"He denied the murder from day one but I'm glad the jury saw through his lies and that this cold-blooded killer is facing a lengthy period of imprisonment.

"My thoughts today are with Jasbir Singh Bains' family."