 Teachers Raised Concern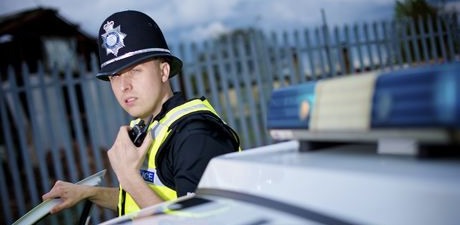 Three men have been arrested as a police inquiry progresses into reports of a van acting suspiciously near schools in Great Barr.

 

Officers detained the men, aged between 22 and 41, after stopping a white Ford Transit van, which was collecting scrap metal, as it travelled along Sterndale Road, Great Barr at 8.50am yesterday morning (Thursday 23 January).

 

A teacher at Perry Beeches School raised concerns after parents reported a white Transit-type van cruising the area.

 

A further call was received today from a concerned member of the public who reported the vehicle approaching a school girl at a bus stop at the junction of Hamstead Road and Newton Road. The girl ran away, unharmed. She is described as white, around 16 years of age, wearing a blue uniform. 
The arrested men remain in police custody on suspicion of attempted abduction.  
Detective Inspector Tom Chisholm, from the force criminal investigation department said: "This investigation is still very much in its early stages, we are speaking to witnesses and trying to identify the schoolgirl from this morning's incident.

"It is apparent that the van was collecting scrap metal in the area but it is claimed that the occupants have been approaching young people and calling out to them – which can be frightening.

"We now need to establish the full circumstances and would appeal for anyone who can assist in identifying the schoolgirl from this morning's incident to make contact with the police."

 

DI Chisholm urged parents and teachers to drive home the 'stranger danger' message. He said: "We treat any reports of this nature very seriously, though incidents of child abduction or attempted abduction are extremely rare.

"It's important children are reminded about safety messages: never to get into strangers' cars and to always report suspicious behaviour so we can investigate."

West Midlands Police has issued the following advice:

 

Never go off on your own with a stranger, take things from them or get in a car with them.
Make sure you tell your parents where you are.
If someone scares you, or makes you feel uncomfortable go somewhere safe, which could be your home, your school or a police station. Remember to tell someone what has happened straight away.

If you would like to discuss any other policing matters please contact your local policing team on 101. Always dial 999 in an emergency.