 Muhammad Arshad admitted possessing identity documents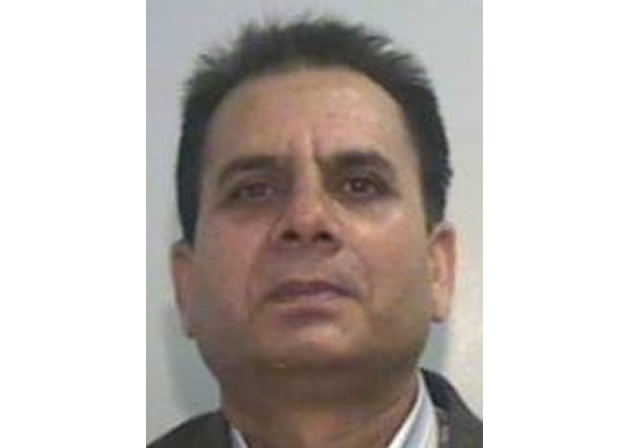 An illegal immigrant has been jailed for trying to leave the country using a passport that was one of several thousand stolen in Oldham in 2008.

 

Muhammad Arshad (01/01/1965), of Onchan Avenue, Oldham, admitted possessing identity documents with intent to commit fraud and was jailed for 12 months when he appeared at Manchester Minshull Street Crown Court on Thursday 16 January 2014.

 

In 2008 3,600 blank passports and 4,500 visas were stolen from a courier van which had been parked outside a newsagent in Chadderton.

 

They were on their way to RAF Northolt where they would have been sent to British Embassies worldwide.

 

On 26 December 2013, Arshad attempted to board a flight to Pakistan.

 

He was found in possession of a British passport, shown to be valid from 23 June 2010 until 23 June 2020.

 

The passport was examined by a forgery trained Border Force officer who identified it as one of those stolen in Oldham in 2008.  

 

He was then arrested by officers at Manchester Airport.

 

Checks on Home Office systems were conducted and he was found to have successfully applied for a visit visa valid for six months, which was issued on 05 February 2008 with an expiry date of 05 August 2008.

 

Detective Sergeant John Murdoch, said: "A significant number of passports and visas were stolen in 2008 and while many have been recovered, clearly some remain in circulation.

 

"We are not naïve enough to think that people will not try and use them but what this case shows is that no matter how long they remain dormant, if someone is prepared to try them out, there are specialist officers on hand with the skill and expertise to spot a fake, no matter how good the forgery.

 

"Arshad was an illegal immigrant attempting to fly to Pakistan who will automatically be deported upon the completion of his sentence and while that means he will get to complete his journey, it will come at the expense of a 12 month prison sentence."

 

In October 2009, five men were jailed for the parts they played in the theft of the passports and visas.

 

Following the initial theft of the documents, an investigation was launched by Greater Manchester's Police Serious Crime Division, the Serious Organised Crime Agency (SOCA) assisted by the Foreign and Commonwealth Office.

 

This operation resulted in the recovery of nearly 1,500 visas and more than 2,000 passports in January 2009.

 

Acting on intelligence, police executed a warrant at a house on Rosewood Crescent, Chadderton on 14 June 2012. Entry was forced, and after searching the property officers found a black plastic bin liner in the loft, within which was stashed four further plastic bags containing 877 of the stolen visas.