 27-year-old Brazilian national found guilty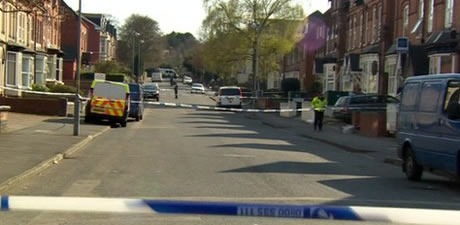 A restaurant worker who stabbed and battered his boss to death has been jailed for life after pleading guilty to manslaughter on the grounds of diminished responsibility.
Fausto Graciano was also given a hospital order at Birmingham Crown Court yesterday (13 December) for killing business owner and family man Amarjit Singh Rai earlier this year.
The 27-year-old Brazilian national, who was living in Gillot Road, Edgbaston, attacked Amarjit on the morning of 2 May 2013.
Amarjit, 41, was visiting his employee Graciano at his bedsit, because he was concerned about his welfare after he tried to harm himself the day before.
But during the visit, whilst walking along an alleyway between the flats on Gillot Road, Graciano viciously attacked Amarjit, stabbing him in the chest before hitting him across the head with an iron bar.
A post-mortem revealed he died as a result of multiple injuries.
Police were called to the address and Graciano was arrested at the scene. He was transferred to a secure mental health facility, after being deemed unfit for interview, before being brought back to police custody to be charged following an independent medical assessment.
Detective Sergeant Mike Griffiths, from the Major Investigation Review Team, said: "It appears that Graciano, who was in the country illegally, had been working for Amarjit in his restaurant.
"Amarjit was concerned about Graciano after he was taken to hospital when he tried to harm himself and damaged his bedsit. But when he visited him the next day, Graciano attacked him and killed him.
"Amarjit was a hard working, highly respected businessman and his family are devastated at his senseless killing. My thoughts are with them at this time."
Following the sentence, Amarjit's family released a photograph and the following tribute: "The tragic loss of Amarjit has been unbearable and our lives have been torn apart.
"He was much loved by all and died doing what he did best, which was helping others.
"No justice can replace Amarjit but knowing that Fausto Graciano has been sentenced to life imprisonment is a positive outcome not only for the family but for the community he served.
"He was a successful businessman, a loving husband and father to three, who was well respected by all who knew him.
"He will always remain in our hearts and his legacy will live on. We love you and you will be greatly missed.
"We thank the police, public, CPS and Judge Davies for bringing this person to justice."