 Delhi rape case criminals have said they have not been given a fair trial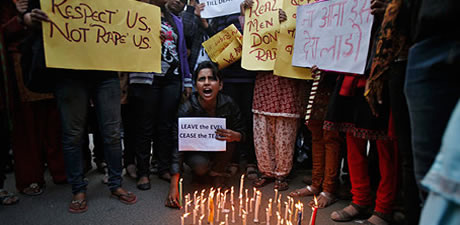 Two of the four convicts, whom are on the on death row, declared at the High Court that they were denied a fair trial on the case.

Lawyers for Mukesh and Pavan Kumar Gupta "alleged that amicus curiae in the case was appointed by the trial court against the wishes of his clients." In addition to this "the advocate also argued that the trial court had ignored the affidavit in which the convicts had said that police had pressurised them to give consent for appointment of V K Anand as defence counsel."

During the case at the High Court, lawyers defending the defendants said that police failed to produce any sort of proof which could convict their clients. They added that any trial on this basis would be unfair.

During the initial case, six individuals had been arrested including one juvenile. He was sentenced to three years; whilst one defendant, Ram Singh was found hanged in his cell. All remaining four were sent to death after a court found them guilty in September. However two of the defendants appealed to the High Court.

The trial continues.