 Muhammed Zafran is Honoured for Volunteering Role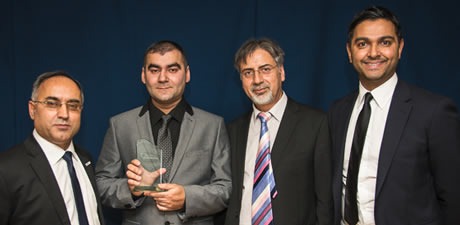 A Birmingham based volunteer has won a top sports award for a charity he set up in his brother-in-law's memory. Muhammed Zafran, 34, runs All 4 Youth and Community, a charity providing sports resources to youths and gang members.
Set up in his brother-in-laws name, Safraz Khan, who was stabbed to death whilst walking through a local park, the charity takes youth off the streets and gets them to participate in local football leagues with resources and facilities by South and City College Birmingham, projects have included litter picking projects, community festivals, football tournaments and indoor cricket leagues. With a total of over 6,000 youths and 200 voluntary staff, the charity has been recognised after it won the West Midlands Sports Community Project of the Year 2013, at an event held at Villa Park.
When asked about the charity, Zafran said, "A lot of these youths were not in education and needed direction and self belief that they were capable of achieving something in life."