 City Has Six Postcodes in Top Ten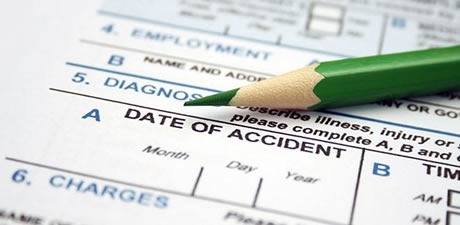 Birmingham has been named the "national hotspot for crash" road scams after six of the city's postal codes were named in the top ten worst locations for deliberate collisions.
A "crash for cash" crime is when fraudsters who target innocent drivers by staging crashes and then go on to claim against them; hoping to win big-money payouts.
Small Heath, (B10) topped the Birmingham postal code area and was named Birmingham's worst spot for staged crashes, with Sparkbrook, Sparkhill and Tysley (B11) coming fourth, nationally. 
Washwood Heath, Ward End and Saltley (B8) were next, with Bordesley Green and Bordesley (B9) in joint fifth. Yardley (B25) was named the eighth nationally worst location, with Nechells (B7), the last Birmingham area, coming joint ninth.
Other postal codes, which made up the top ten, came from Bradford and Bolton.
According to the Insurance Fraud Bureau, an organisation set up to detect and prevent organised and cross industry instance fraud, the crime can cost policy holders, collectively, over £390 million.
Teaming up with Crimestoppers to launch Cheatline, where, "details of crooks involved in crash scams can be left in confidence." Director of the Bureau, Ben Fletcher, said, "Far from being a victimless crime, crash for cash scams hit motorists in the pocket and put other road users in harm's way. While the hotspots show where fraudsters are prevalent, staged accidents can happen anywhere and at any time. Working with police forces we've secured more than 850 arrests and information from the Cheatline will help us bring more criminals to justice."
While Roger Critchell of Crimestoppers added, "This is a serious and organised crime that funds other crimes, including weapons and drug smuggling. I would urge anyone with information on those committing these premeditated incidents to call anonymously."
The Cheatline can be accessed on 0800 422 0421 with more information on www.crashscam.co.uk