 School was Highly Criticised by Government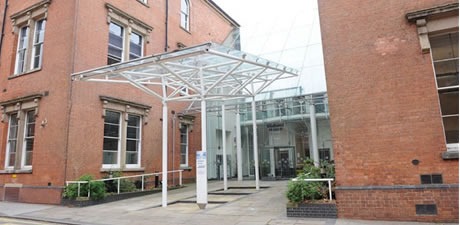 A troubled free school in Derby is set to be given a new education trust after Ofsted described it as being "dysfunctional" and rated it as inadequate.

Al Madinah School had been highly criticised by the report and followed a damning letter by Educational Minister Lord Nash outlining 17 areas of improvement to be addressed by the school and it's governors. Greenwood Dalr Foundation Trust have been asked to step in with all current trustees agreeing to resign.

The Greenwood Dale Foundation Trust already runs schools across the East Midlands and was asked by Lord Nash to "work with the school."

The letter sent by the Education Minister stated,"I am not satisfied that you have demonstrated a strong basis for the transformation required at the school.

"I cannot tolerate any child experiencing a poor quality of education in any state funded school and am therefore determined to ensure there is a swift resolution.

"I have decided that the needs of the pupils at Al-Madinah school would be best served by bringing in a more experienced trust with the skills and capability required to deliver the improvements needed.

"The Greenwood Dale Foundation Trust has a track record of providing high quality education to children from a Muslim background and I have no doubt they will apply this expertise at Al-Madinah."

Barry Day Chief Executive of Greenwood Dale Foundation said, "If we sense that all we are going to get is resistance to everything that we try and do there – we will have to sit back and think about whether this is a project is actually winnable – but I don't believe that is going to happen.

"My job is to go in and talk to people and convince them that … we are have their best interests at heart. We will give it our best shot."

The outgoing Board of Trustees, led by Chair of Governors Shazia Parveen, read a statement in response to Lord Nash's letter, saying, "The trust will ensure that the transition of Al-Madinah is smooth and the ethos of the faith designated school remains secure. We acknowledge the positive input to allow or children to progress and have an academic success and a positive future."

The Al Madinah School also issued a statement in which they made an intention of reassuring both students and parents about the rumours circulating. A statement on the school's website said, "Just to re-assure parents regarding the rumours circulating… about governors resigning.

"This is not the case and we would urge parents to talk to the PTA [parent-teacher association] and the governors if they are concerned.

"We are working with the Department of Education to ensure that our pupils future and the future of our school is secure."

A report indulging into the finances of school was also published by the Department of Education showing irregular payments into the school. The report also highlighted the concern of few governors on the board.

The new Board of Trustees were asked to provide a reassuring plan by November 1 2013.