 Toddler Died Two Years Ago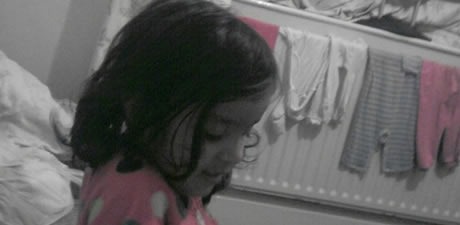 Detectives investigating the death of a Coventry toddler two years ago are still appealing for information from the community that could prove crucial to the case.

Mariam Alam died in hospital from head injuries on 30 November 2011 after paramedics were called to a house in Foleshill's Fisher Road.

Mystery initially surrounded the tragic toddler's death but in July this year a family friend and neighbour was charged with her murder.

He remains in prison ahead of a scheduled court trial in February next year, whilst two other people from Fisher Road – women aged 33 and 26 – have also been charged with attempting to pervert the course of justice.

Lead investigator, Detective Inspector Chris Hanson, said he's determined to find out what happened to Mariam and is urging anyone with information about the toddler's death to contact him.

He said: "This is such a sad case; Mariam was shown on CCTV with her mum in the local Lidl supermarket at 1pm on the afternoon of 30 November 2011 but 20 minutes later she'd suffered fatal head injuries.

"Although three people have been charged in connection with her death we are still actively investigating and desperately want to hear from anyone who could help.

"Any information about Mariam and what happened on the day she died – no matter how trivial it may seem – could be crucial. I'm determined Mariam will not be forgotten."

The supermarket camera footage – which is available on the force's YouTube channel – shows Mariam wearing a red flowery dress, white tights and a pink coat walking in front of her mother as they enter Lidl in John Wigley Way at 1pm.

They can be seen leaving five minutes later – but at around 1.20pm paramedics were called to the address in Fisher Road after the child collapsed. Despite the best efforts of medics, the toddler couldn't be saved.

Det Insp Hanson, added: "I'm keen to understand where Miriam was, what she was doing and who she was with, in the minutes between leaving Lidl and becoming critically ill. I'm sure there is information about this case still out in the community – people can speak to the police in confidence so please make that call."

Anyone with information should call Det Insp Hanson on 101. Alternatively, people who do not want to speak with police officers directly can contact the independent charity Crimestoppers anonymously on 0800 555111.