 The Muslim Council of Britain today welcomes Prime Minister Cameron's decision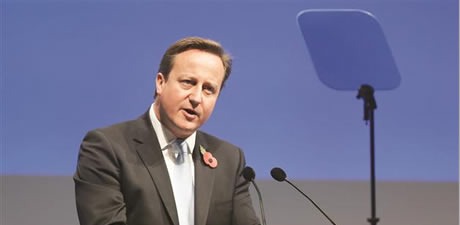 The Muslim Council of Britain today welcomes Prime Minister David Cameron's announcement to boost Islamic finance provision in the United Kingdom.

The announcement includes the introduction of Islamic bonds and the promise to help students and families take out loans according to Islamic provisions.

Farooq Murad, Secretary General of the Muslim Council of Britain said: "The announcement is a very significant milestone for the community. The issuance of the Sukuk would enable all of us to save money using safer instruments that comply with Islamic principles. Islamic pensions and investment funds would also be able to use the Sukuk to balance their portfolios, leading to greater choice in the market."

"The statements by David Cameron are a strong message to investors from Muslim majority countries that Britain is open for business and welcomes their support for the British economy. We would expect and encourage such investments, particularly given the high quality of assets and advisors available in the UK."

The Prime Minister made his statement at the World Islamic Economic Forum today, organised in London, and for the first time outside the Muslim world.

The Muslim Council of Britain issued a report on the occasion of the World Islamic Economic Forum entitled 'The Muslim Pound: How British Muslims and the Muslim World Add Value to the UK Economy' which can be accessed at mcb.org.